Cozatt Calliope
photos courtesy Jim Welty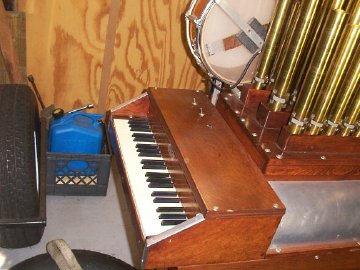 I understand my instrument is a Cozatt Model No. 2 in which the keyboard is located at one end of the case. It is in natural dark wood color instead of painted red as was standard. The keyboard plays 44 notes beginning at F below Middle C (same notes as the Wurlitzer Caliola plays).
The machine has a bass drum and snare drum mounted on top in what appears to be a factory modification or addition. It also has the three-note "steamboat chime whistle." The whistles sit directly above their valves, and the machine is voiced much softer and just sounds more mellow than other calliopes. I would not trade it for several Tangley, National or Miner calliopes.
The tracker bar in my machine plays Wurlitzer Style 150 music rolls which means you don't hear the same old 'A' and 'G' roll songs all the others play. After I got the machine playing correctly it was soon evident that when playing some of the Wurlitzer 150 songs it just did not repeat fast enough to sound exactly correct. For that reason I usually leave the 150 roll "Old-timer's Songs" on it ("Good Old Summertime", "Sweet Rosie O Grady", "Two Little Girls in Blue", "In the Shade of the Old Apple Tree", "School Days", etc.).
Jim Welty
2 Mar 2005
---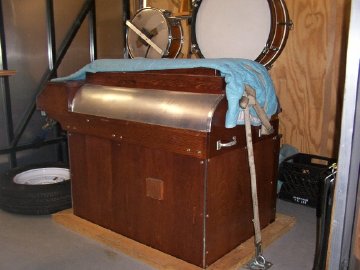 1. Cozatt in the trailer where she lives.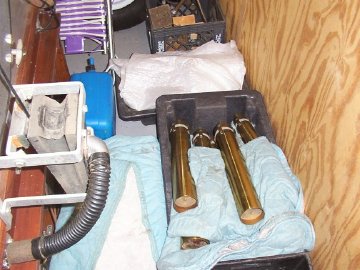 2. Whistles removed for travel.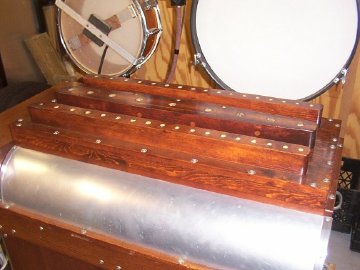 3. Top view showing manifold and drums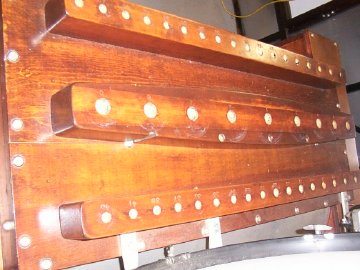 4. This really is the top, not the side!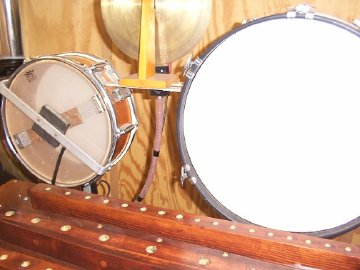 5. Front view of percussion.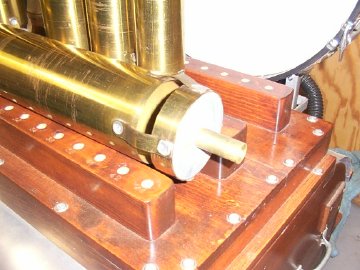 6. Showint how the whistles mount in the manifold.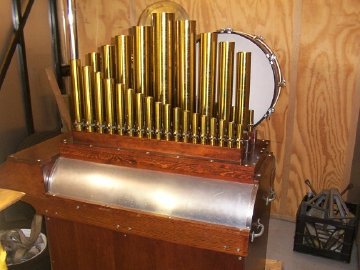 7. Ready to play.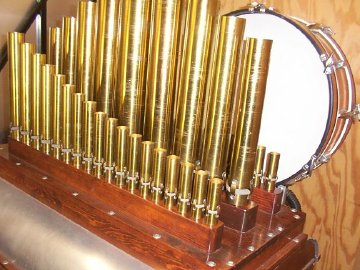 8. Closer up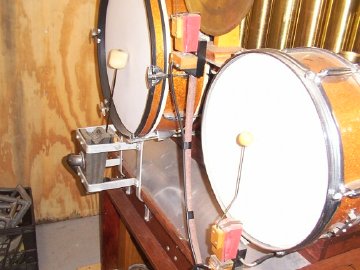 9. Percussion seen from the rear.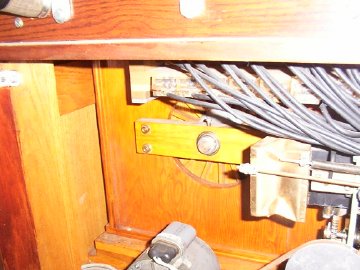 11. The centrifugal blower is wood -- scares me.
In front is a second motor is for the roll drive.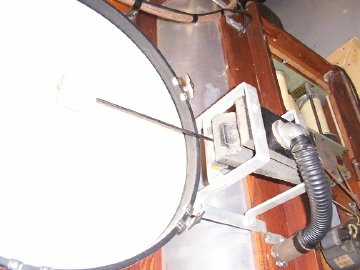 12. Bass drum beater mechanism.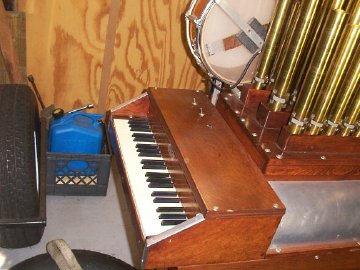 13. Keyboard at the end of the whistles.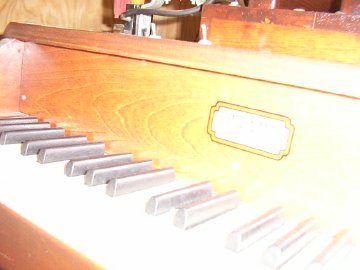 14. Bad picture.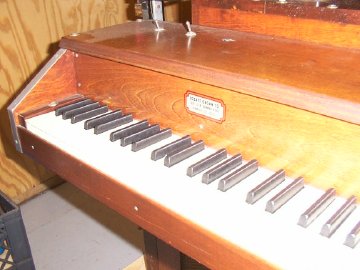 15. Better picture showing the Cozatt decal.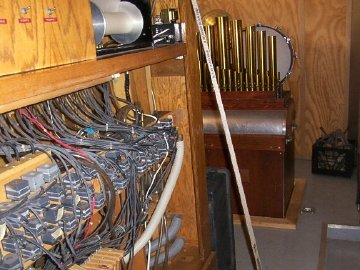 16. Cozatt and her room-mate, a 165 Stinson (at left).
---
12 December 2005