J. Lawrence Cook Family
by Mike Meddings (MMD 001007)
I have recently had the pleasure of making contact with the son of J. Lawrence Cook. After a long and distinguished career in academic medicine, Dr. Jean Lawrence Cook is now retired and lives in France. He has told me that his interest in his father lies in the genealogy field, although this may change after I sent him some recordings of J. Lawrence Cook's music that have been compiled by fellow MMD member Alan Wallace. Both Alan and Ms. Millie Gaddini are conducting additional field research about JLC on behalf of Dr. Cook and for the website.
Contacting Dr. Cook led to being introduced to one of JLC's granddaughters, Lisa. She lives over here in the UK and is a Research Associate in the Department of Biochemistry at Cambridge University. She has in her possession a box of archived material that once belonged to JLC. It contains perhaps 50 to 60 hand-written sheet music scores, etc. Her husband is in the process of scanning all of them and will send them on to me.
Lisa is a very bubbly person and is very enthusiastic about all this. She has many fond memories of her "Grandpa" and I have been invited to visit her at her home, where I will attempt to conduct a nice interview.
Attached for your interest are two previously unpublished photographs of J. Lawrence Cook and his wife, Edith B. Cook. These two pictures used to hang in the foyer of JLC's apartment at 409 Edgecombe Avenue in Manhattan and, according to Dr. Cook, these date from the early 1930's. Also attached are two hand-written sheet music scores, possibly an arrangement by JLC of Bob Zurke's performance of "Tea for Two." I will keep you updated on any further developments.
Musically yours
Mike Meddings
http://www.doctorjazz.freeserve.co.uk/
Date: Mon, 2 Oct 2000 07:29:25 +0100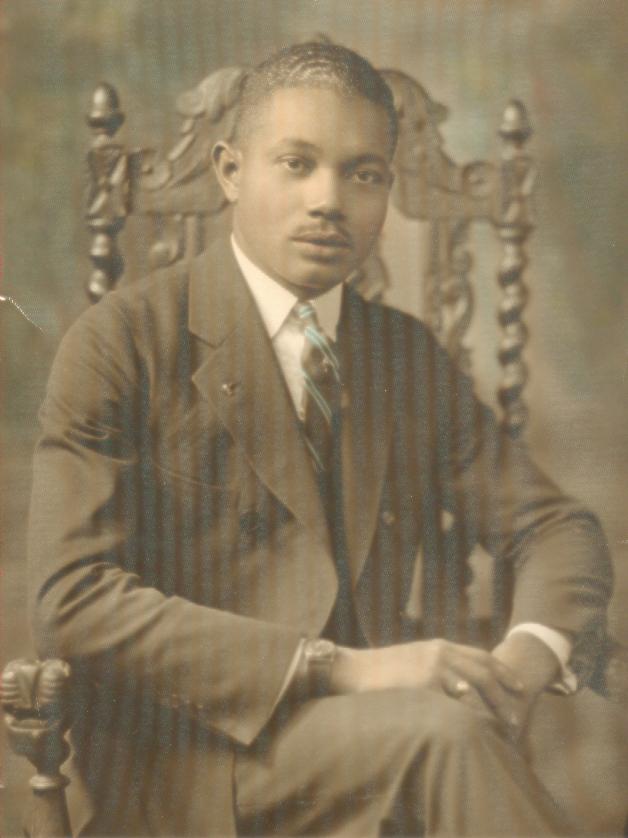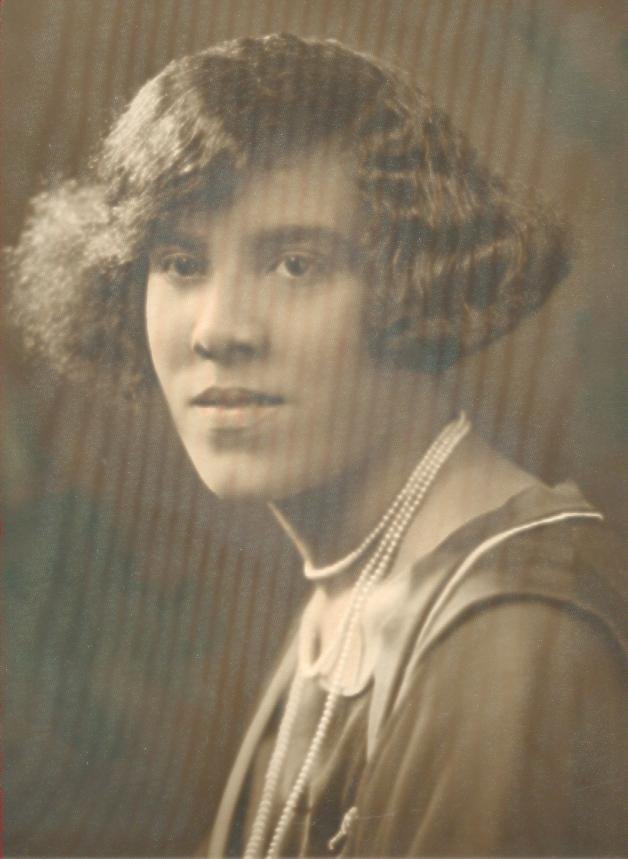 JLC03.jpg (120 kb) Sheet music manuscript
JLC04.jpg (150kb) Sheet music manuscript
---
More memorabilia from J. Lawrence Cook's family, images courtesy Mike Meddings



---
20 October 2000, 19 January 2001