J. Lawrence Cook - Perforated Music Roll Specialist
by Ken Vinen (070222 MMDigest)

In the 1950s, when coin piano rolls were no longer available from normal sources, J. Lawrence Cook set up a business on his own as the Perforated Music Roll Specialist. I thought these images of his business correspondence would interest MMD readers:
(1) envelope in Cook's handwriting to one of his customers,
(2) rate card, front side, with the lists of rolls available,
(3) rate card, back side, with a most incredible list of machines that were to use these rolls.
The list of machines on the back of the rate card touches on brands seldom or never heard of and I feel the information important enough to share with fellow collectors. Should there be any interest in the actual catalogue lists and roll numbers, please contact me directly. I am happy to share.
Sincerely,
Ken Vinen, Aylmer, Ontario, Canada.
22 Feb 2007 13:26:21 -0500
(right-click to view at full size)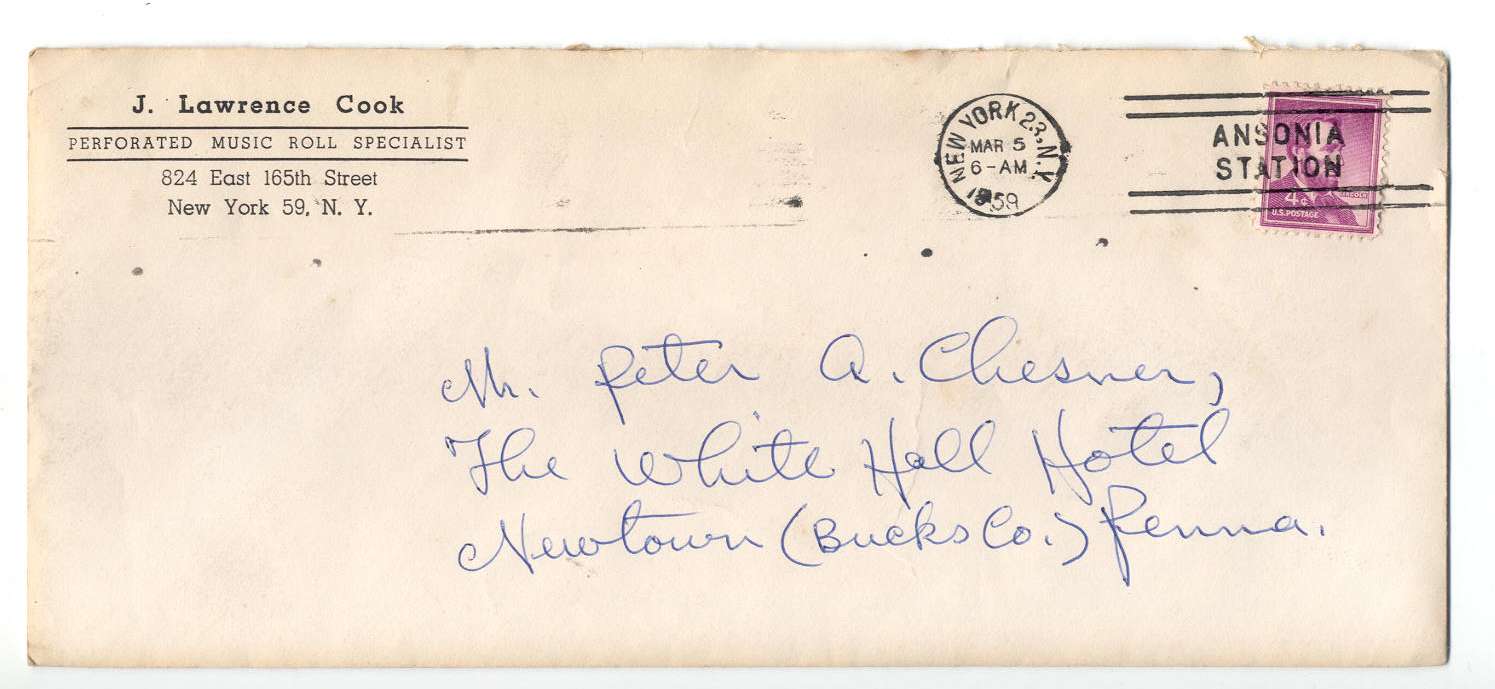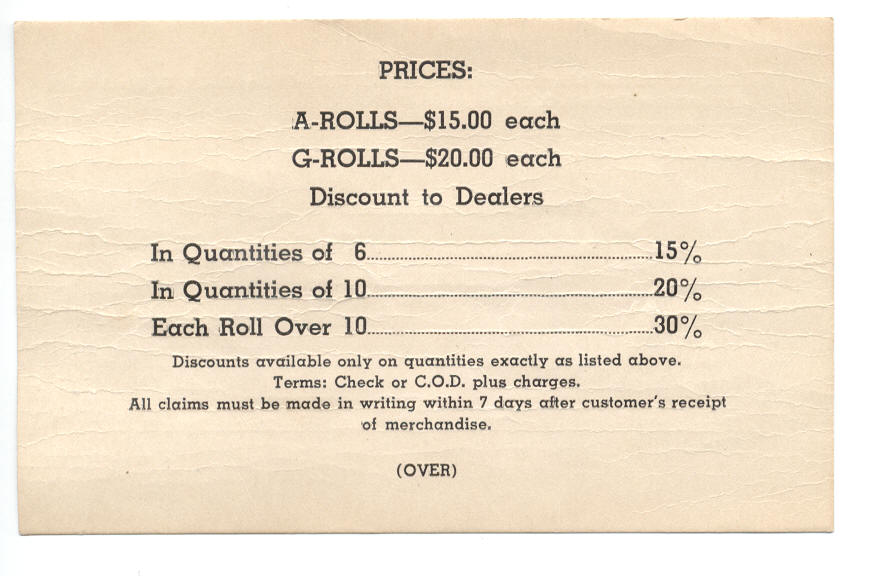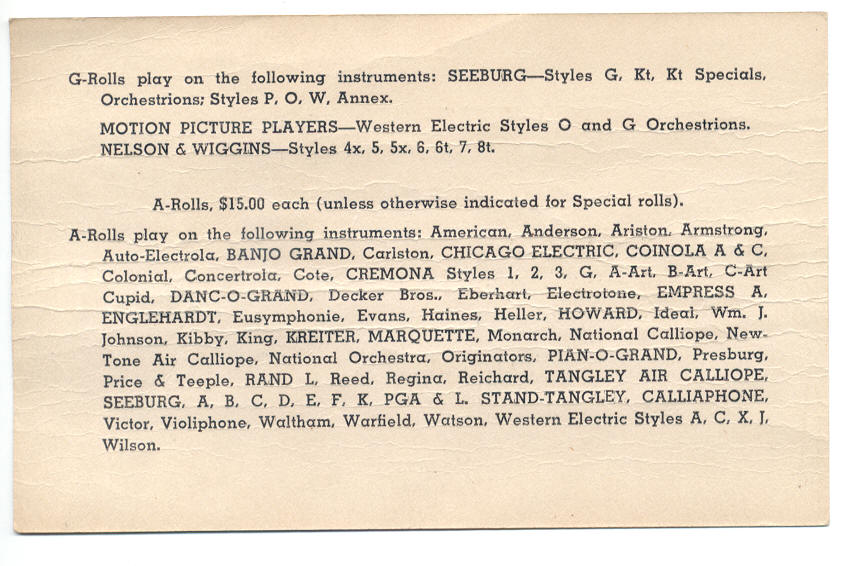 "A" roll No. 3
... 1952 - Perforated and ... by J. Lawrence Cook.
Collectors' Perforated Roll Specialists
824 E. 165th Street, New York 59, N.Y.
(photo by Robbie Rhodes)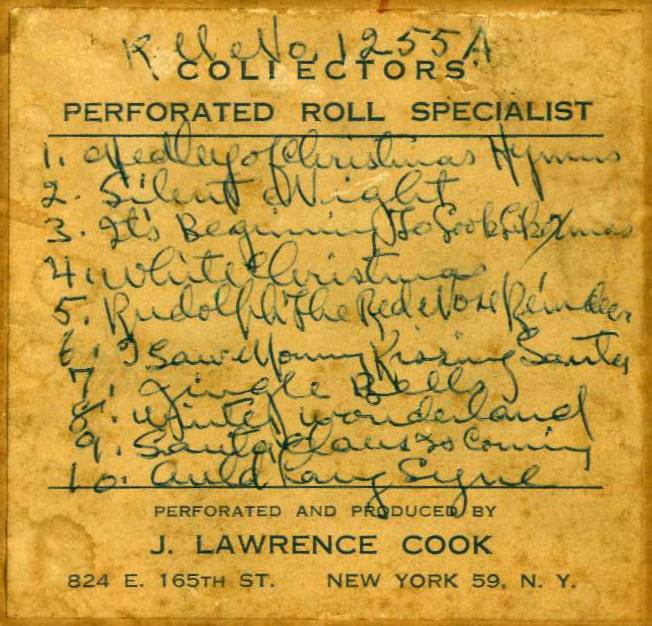 "A" roll No. 1255A
Collectors' Perforated Roll Specialist
Perforated and Produced by J. Lawrence Cook.
824 E. 165th Street, New York 59, N.Y.
(photo by Dave Wilcox)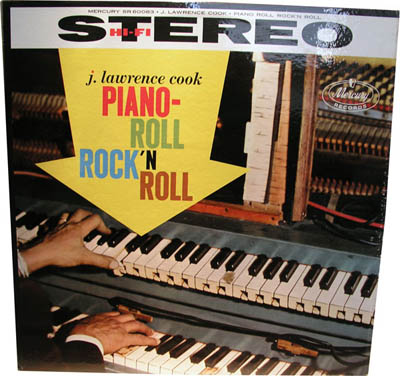 "Piano-Roll Rock 'N Roll"
Mercury SR-60083
J. Lawrence Cook's hands are shown on the keyboards of the
piano roll master recording piano in his home on 165th Street.
The upper keyboard controls the perforator, the lower keyboard
plays the piano for checking the arrangement.
---
22 February 2007, 27 April 2009