Seeburg Style C Cabinet Piano
by Don Teach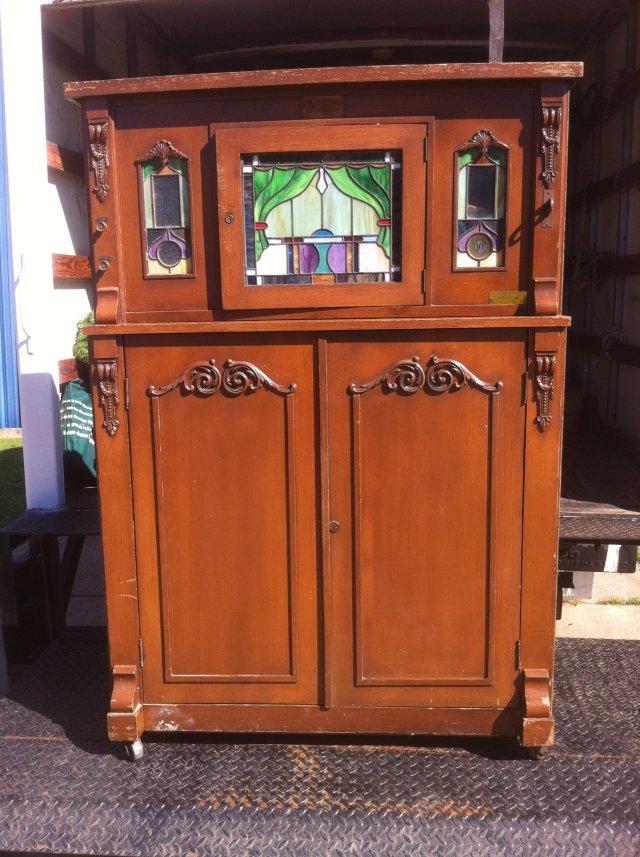 This is the only photograph I have of the Cabinet Model Seeburg Style C coin piano. I searched the Web and could not find a photo of a complete C with the art glass so MMD can now be the first to have a picture.
The C cabinet piano was introduced late in the coin piano field in 1927. Most known machines date from 1927. They had a xylophone in the bottom of the cabinet. They are very rare today with less than 15 known examples. It has the three-way volume control which was a late feature.
The Seeburg L cabinet piano was slightly smaller by two inches and contained only the piano without the xylophone. Seeburg L models were made for over 10 years.
Don Teach - Shreveport Music Co.
15 Feb 2012 15:09:07 -0600
---
16 February 2012