5.5" Cardboard Disc Plays Christmas Bell-Lites
by Bill Wineburgh (060623 MMDigest)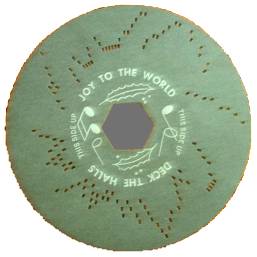 Debra Smythe asked in 060622 MMDigest: Hi, I'm hoping someone will recognize this musical box disc. It is 5-1/2 inches diameter, made of cardboard, and in the middle is a one-inch hexagonal hole.
Debra, Your discs belong to a Christmas gadget called "Bell-Lites" that were manufactured by the Delta Electric Company of Marion, Indiana, probably in the 1950's. The box says "Bell-Lites -- play Christmas carols right on your tree!" It consists of a set of punched cardboard discs, a player unit, and eight tuned bells played by solenoids and with a light bulb on one end. The combination bell/lights are connected by heavy wires to the disc player (reader) that looks like a small disc musical box. The bell/lights can be hung on a tree, above a window or on a door frame.
A music disc is placed on the reader and when you turn it on, the mechanism revolves the disc. The tunes are rendered on the eight tuned bells, which are tuned to one full octave. The holes in the disc allow electrical contacts to protrude and make contact within the mechanism to activate the solenoids and ring the bells. The lights stay on continuously throughout the tune (e.g. they are not activated by the bell signals).
I have four tune discs with mine that play (1) Joy To The World and Deck the Halls, (2) I Wish You A Merry Christmas and The First Noel, (3) Jingle Bells and Angels We Have Heard On High, (4) Brahms Lullaby and Away in a Manger. There were additional tune discs available in sets of three, but I have no idea how many tunes were available. Perhaps someone out there has this item with different tunes. There is also a red wire that can be used to play the bells manually, and a musical score for several tunes is included with the product.
There is some historical information about the company (however there is no mention of this particular product) at http://www.candlepowerforums.com/vb/archive/index.php/t-3953.html or http://candlepowerforums.com/vb/showthread.php?t=3953
I have attached several photos of the Bell-Lites product for your information.
Musically yours,
Bill Wineburgh
http://members.aol.com/WWineburgh/
23 Jun 2006 22:34:55 EDT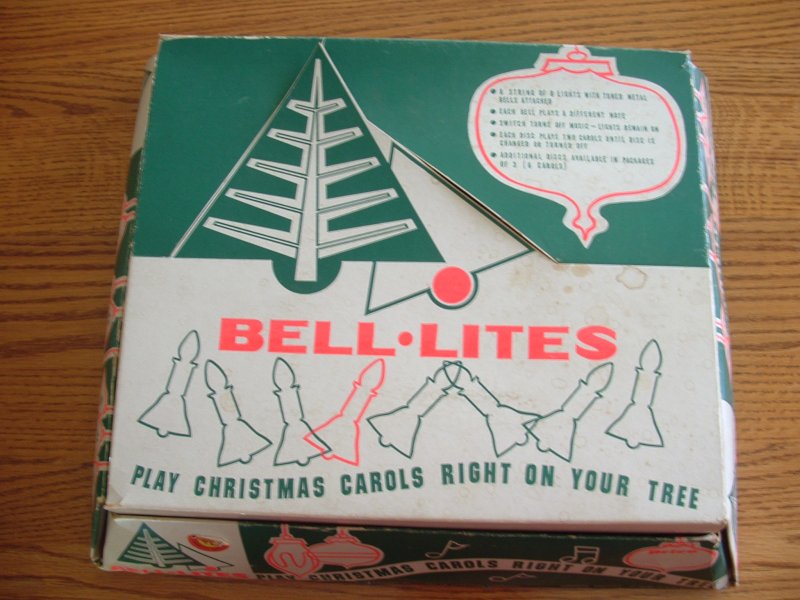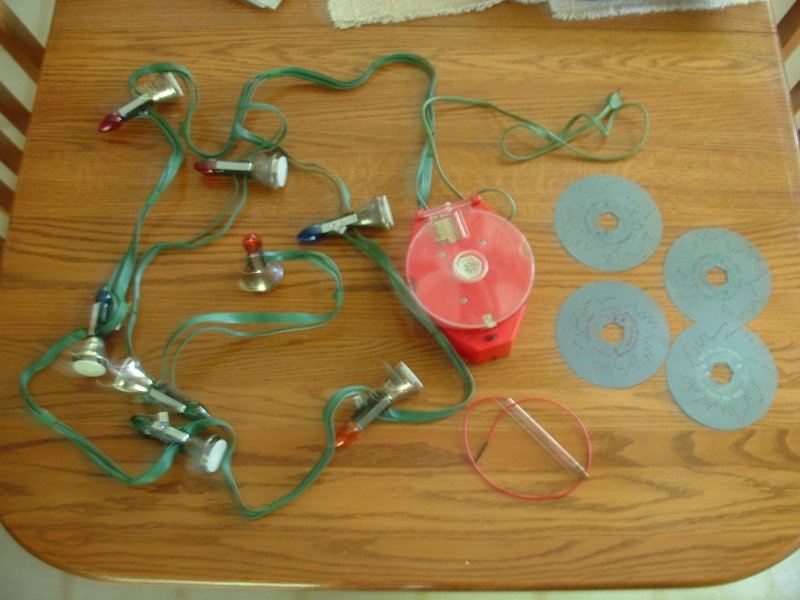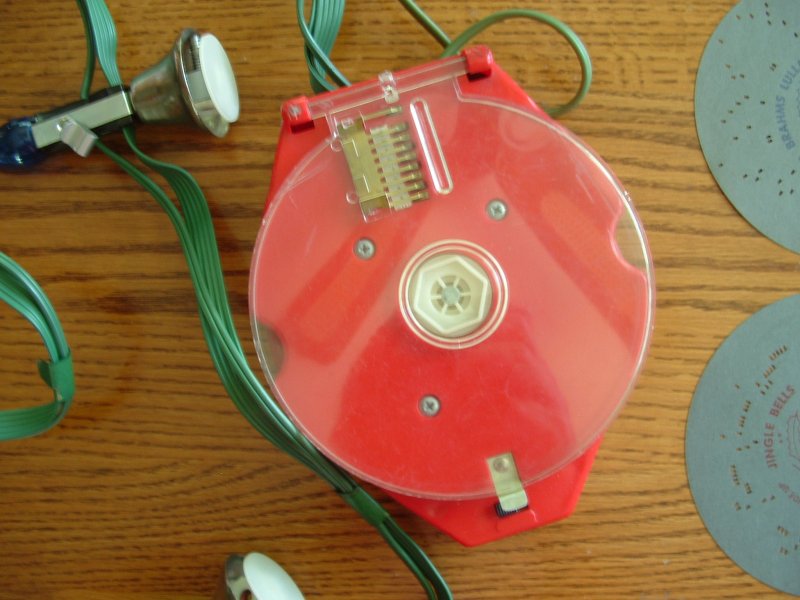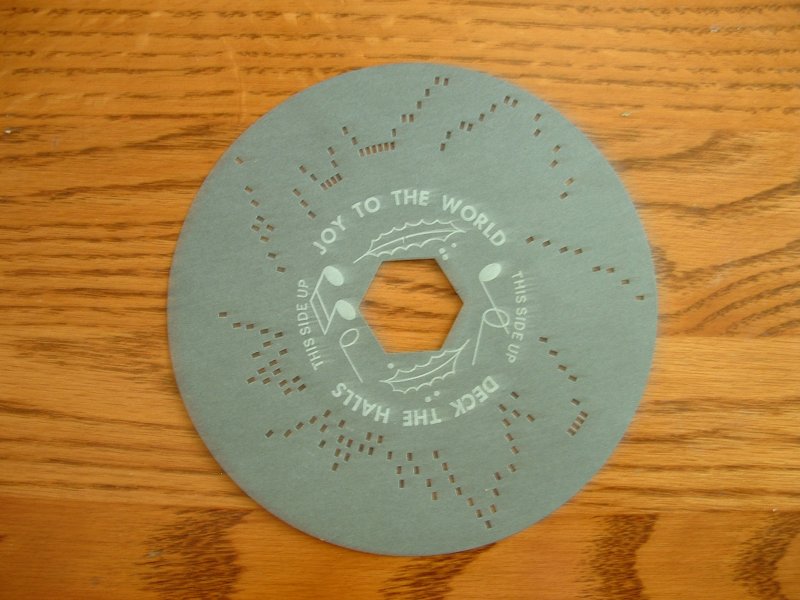 ---
23 June 2006