Collen-Broadway Pneumatic Player Piano Action
by Françoise Dussour (010324 MMDigest)
Hallo MMD friends and player piano fans! Can you help me? I search for informations, date, and maker about a pneumatic piano made by J. Broadwood & Sons in London. It is an 88-note player and the paper rolls are 285 mm wide. The pneumatic system (very interesting) is made by Collen-Broadway, patent 327512. I have attached files with some pictures. Thanks for informations.
Best regards from Mirecourt (France)
Francoise Dussour
Date: Fri, 23 Mar 2001 23:58:25 +0100
[It looks like metal primary unit valves atop the stack and metal secondary unit valves below.]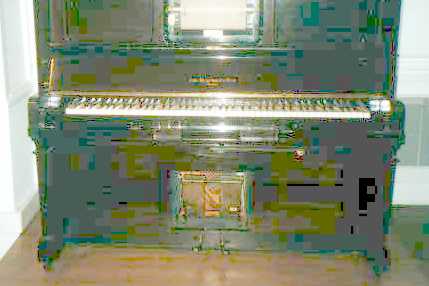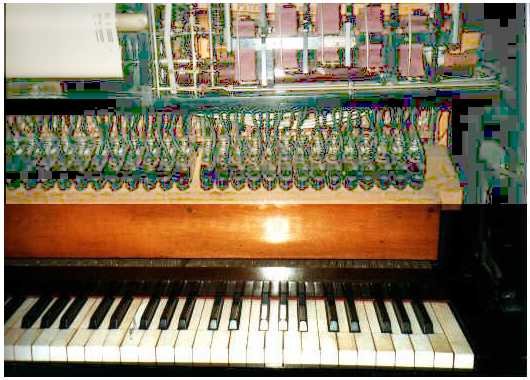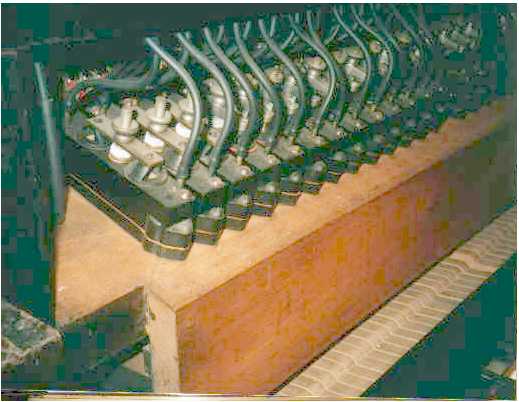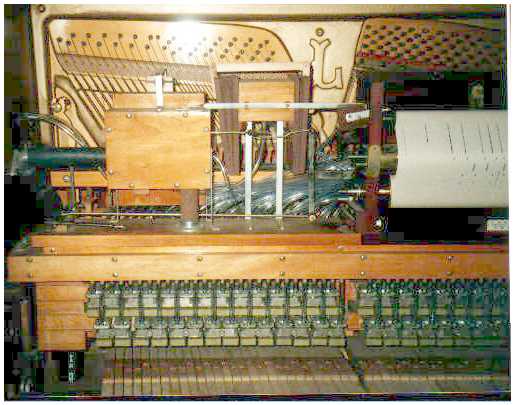 ---
25 March 2001