Wurlitzer Style 50 Band Organ
"The Kiddie Organ"
by Hal Davis & Dan Robinson
Here is a Wurlitzer Style 50 Kiddie Band Organ displayed several years ago at a band organ rally at Fremont, Ohio.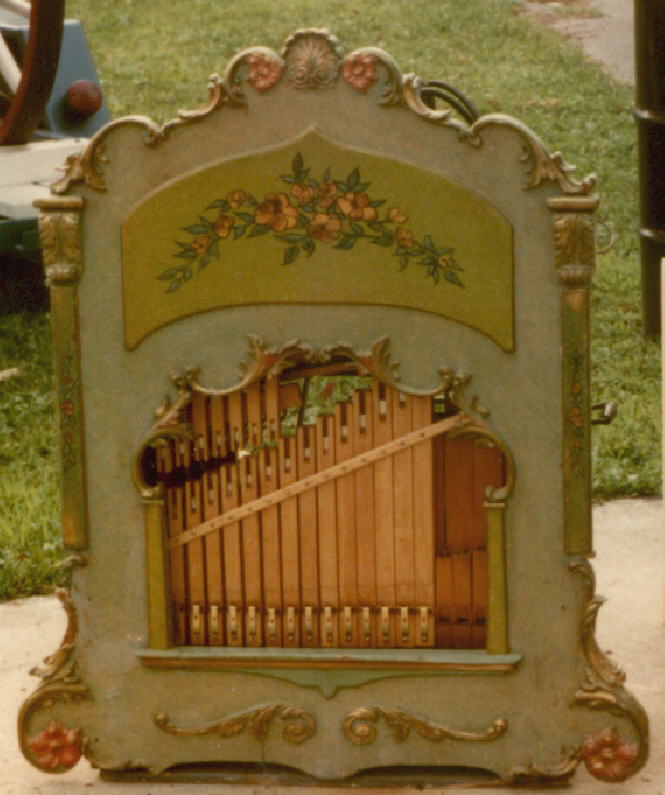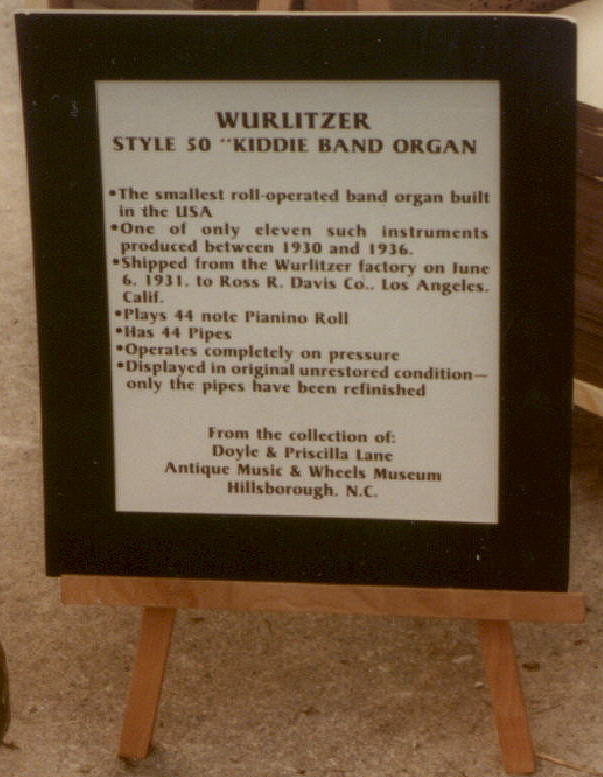 Hal Davis
Thu, 17 Feb 2000 17:12:38 -0800
---
The Style 50 Band Organ, or Kiddie Organ, has 44 pipes (and no drums) and is just 45" (1.14 m) tall and 36" (0.9 m) wide. It plays the Wurlitzer Pianino roll, rather than a band organ roll.
I saw a surviving Wurlitzer 50 at the North Tonawanda, New York, band organ rally last August, owned by Capt. John Leonard of St. Catherines, Ontario, Canada. A sign on the organ stated that only eight still exist. This organ was converted to play 125 rolls.
The Stinson Organ Company's smallest band organ, the model 27, is modeled after the Wurlitzer 50. The case size and design is the same, but it has more pipes. It can play style 125 or 150 rolls, and is available with or without drums.
Dan Robinson
Tue, 11 Jan 2000 15:20:45 -0500
(from MMDigest 00.01.11)
---
11 January 2000, 18 January 2007