Haarlem Museum "het Kunkelsorgel" Demonstration
by Jan Kees de Ruijter (020316 MMDigest)
In Haarlem, a beautiful old city in Holland, the organ museum is threatened with closure, because the city council has sold its building to a supermarket chain.
The many friends of the museum took their organs to Haarlem on March 5th, 2002, for a protest demonstration from the organ museum to the town hall, to give a petition to the mayor of Haarlem, which also included the many letters of support sent to us by many of you.
We were very happy to have exactly 40 organs present, from the small 18-key to the big 90-key Carl Frei organs and everything in between, including the world-famous "Arab". On the market square all 40 organs were playing together -- not very musical to hear but very impressive! Now we hope for good news from the city council, which promised to help find a new building for the beautiful collection.
Included are two photos of the event for the MMD picture gallery. If you want to know more, please visit http://www.draaiorgelmuseum.org/ and http://www.draaiorgelmuseum.org/engels.htm
Jan Kees de Ruijter
The Netherlands
Date: Sat, 16 Mar 2002 22:22:47 +0100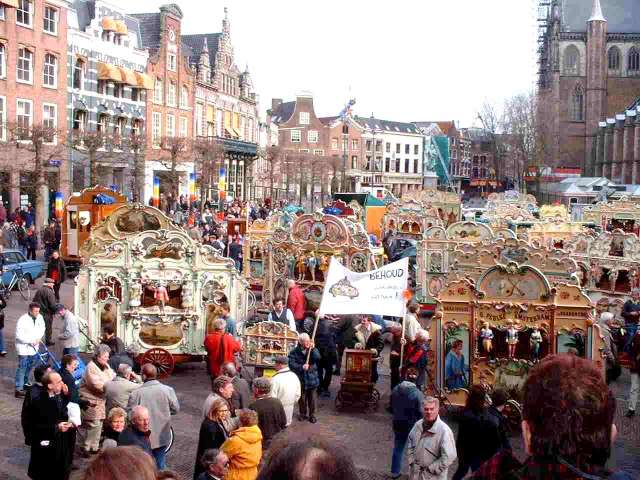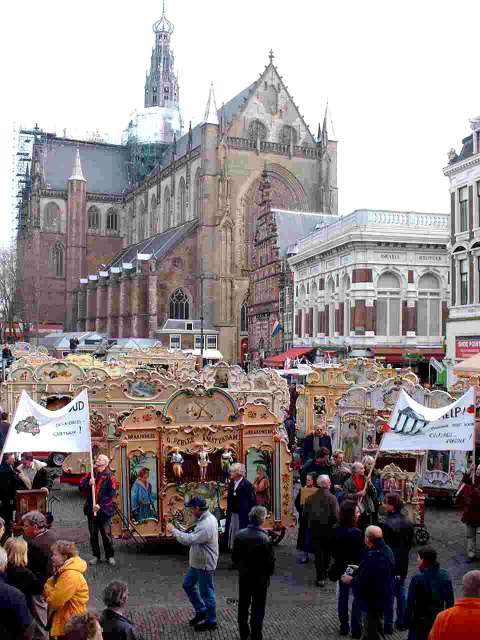 ---
16 March 2002