Aeolian Duo-Art Pipe Organ & Charles M. Courboin
by Dave Krall, 130811 MMDigest
I am sending a scanned image of what appears to be either a magazine advertisement or a page from an Aeolian promotional brochure which features photographs of famous organists who have recorded for the Aeolian Duo-Art pipe organ, among which is a photograph of Charles M. Courboin. The scan was sent to me by Bob Courboin, grandson of Charles. Can anyone identify the image and tell where it came from?
Thanks,
Dave Krall
djkrall@sbcglobal.net.geentroep [delete ".geentroep" to reply]
11 Aug 2013 11:40:10 -0700 (PDT)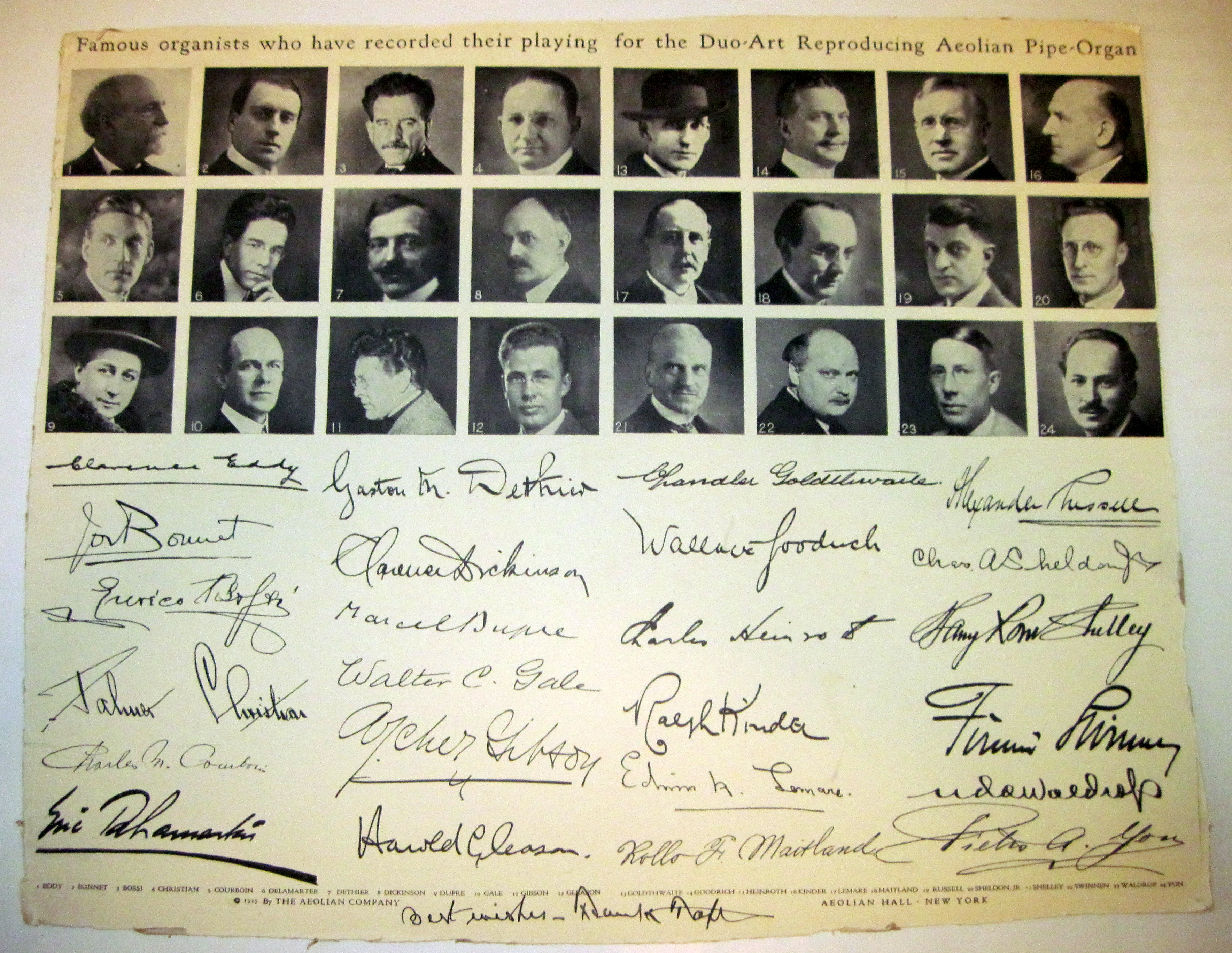 ---
12 August 2013