Edison Phonograph Ad in Cosmopolitan Magazine
by Damon Atchison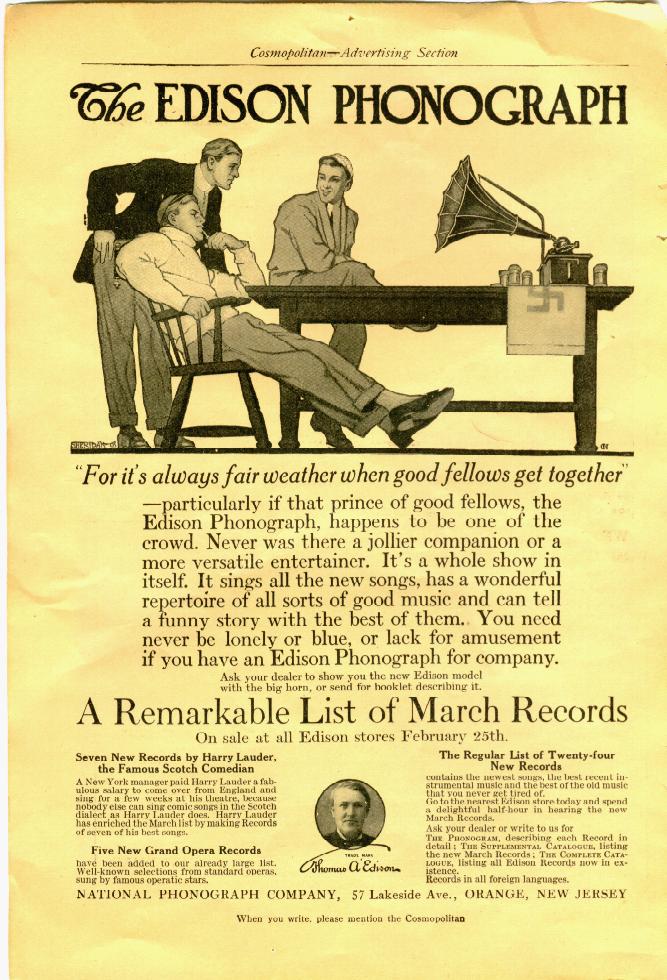 This Edison advertisement in Cosmopolitan magazine shows some young men
sitting around a table listening to an Edison machine. The interesting
thing is the runner on the table with the Nazi swastika on it and two
of the young men wearing Jewish yarmulkes.
The ad was given to me, I have no date for it. It was torn out of the
magazine and only saved by a radio collector/restorer for decoration, not
realizing that it had the swastika on it. On the back there is an ad for
a Victor upright record player for $200. I thought it would be something
interesting to put on the web site.
Damon Atchison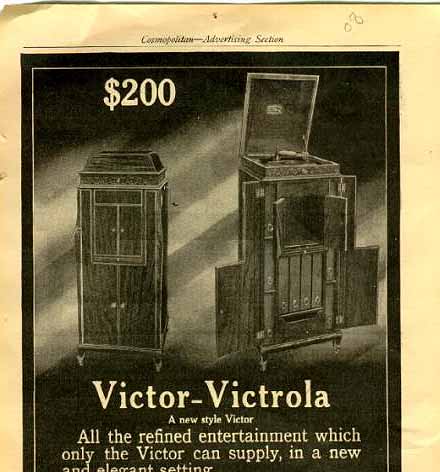 ---
6 July 1999