Pictures from Etude Magazine
by Karl Ellison
Date: Sun, 21 Feb 1999 09:00:36 EST
From: Karellison@aol.com
To: rollreq@foxtail.com
Subject: "The Etude" pictures
I have a stack of 1940-1950 Etude Magazines with lots of fun musical
pictures and ads in them. I've scanned in 3 this morning (experimenting with my new scanner!)-
1) Alcoa Aluminum showing a 1950's style piano ad touting their piano
weight's 100 Lbs.
2) The cover of one 1949 issue, showing Paul Whiteman "seeing television for the first time". Lord, wasn't he the snappy dresser?"
3) An ad for a wire recorder aimed at music teachers.
These might be fun to post on the MMD site. If their quality isn't quite good enough, I can scan them again with a higher resolution.
- Karl Ellison
Salem, Massachusetts
---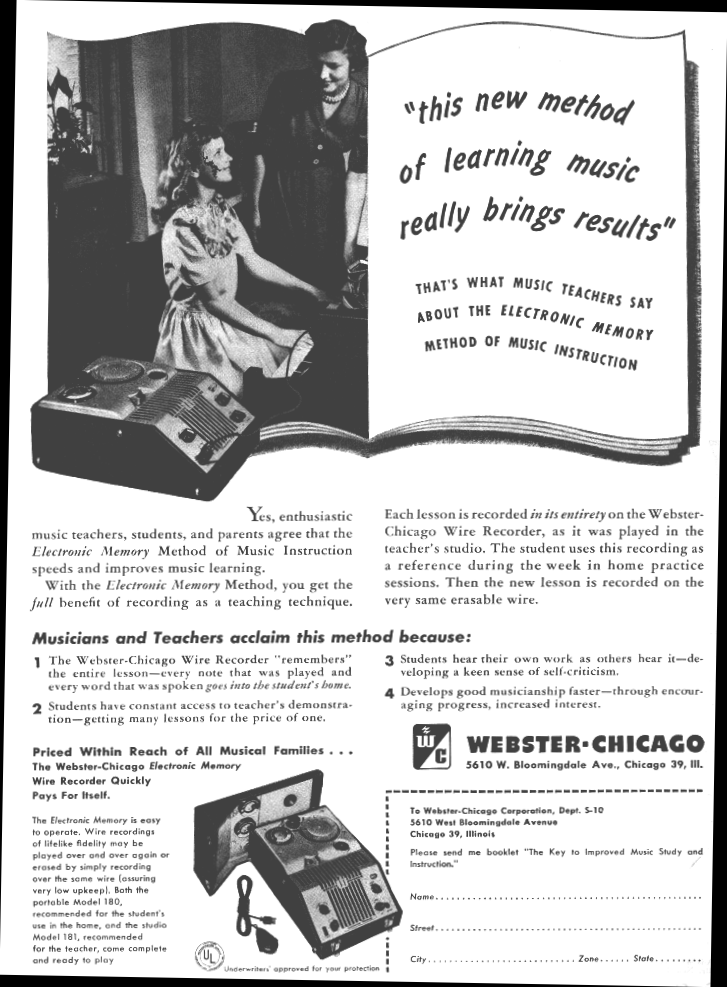 ---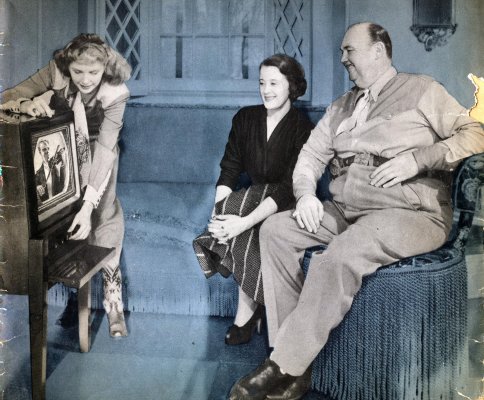 ---

---
26 Feb 1999