Gavioli 38-note "Harmoniflute a Trombone" Organ
by Marc Kaufman (031025 MMDigest)
Ref.: Gavioli "Harmoniflute" Organ in Milan, by Pierluigi Zacchetti
http://www.mmdigest.com/Archives/Digests/200310/2003.10.08.03.html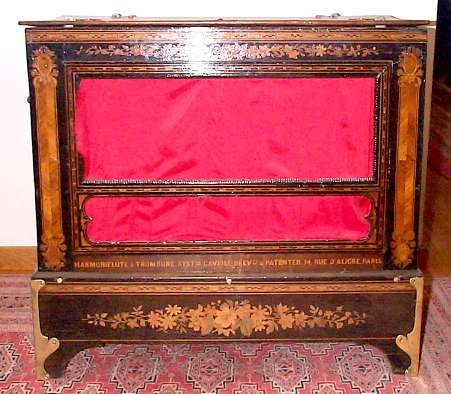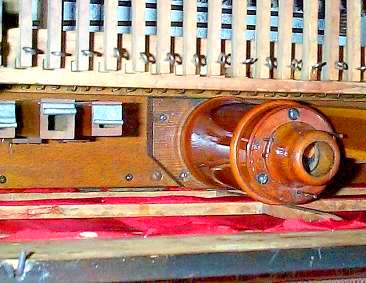 Dear Pierluigi, I also have a Gavioli "Harmoniflûte" monkey organ, labeled:
Harmoniflûte à Trombone.
Systeme Gavioli Breveté & Patented.
14 Rue D'Aligre, Paris.
I believe it was built around 1855. It has 38 notes in three registers, and it plays eight tunes. I have not seen a catalog entry for this organ, but most reproduction catalogs are dated 1880 or later.
The most novel part of this organ is the "trombone", which is a cylinder containing 3 reeds. Internally it looks something like a 3-tone chime whistle.
I would like to have pictures of your organ, if they are available. What is the serial number of the organ (usually printed on the case inside)?
Sincerely,
Marc Kaufman
25 Oct 2003 10:30:25 -0700

---
25 October 2003