Glen Echo Park 1926 Wurlitzer 165 Band Organ
Facade restored to original paint by Rosa Ragan, Winter 1997-98.
Photos courtesy Matthew Caulfield and Jeff Alterman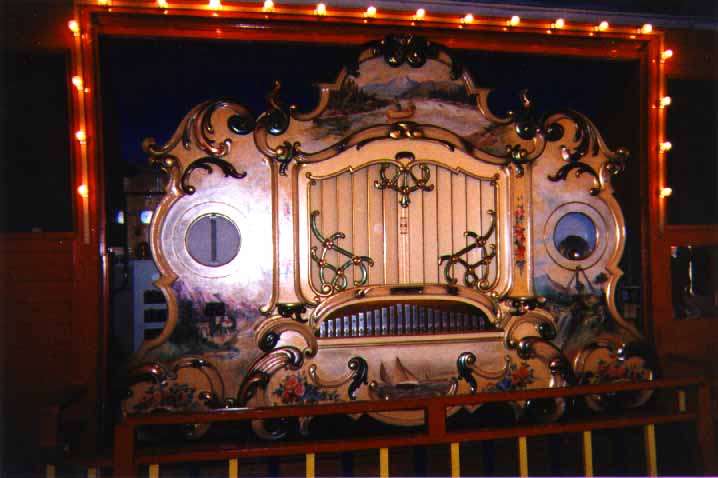 Organ with facade removed
Dentzel Carousel at Glen Echo Park
Glen Echo Park is operated by the U.S. National Parks Service. It is a unit of the George Washington Memorial Parkway, which is a National Park in the National Capital Area of Washington, D.C.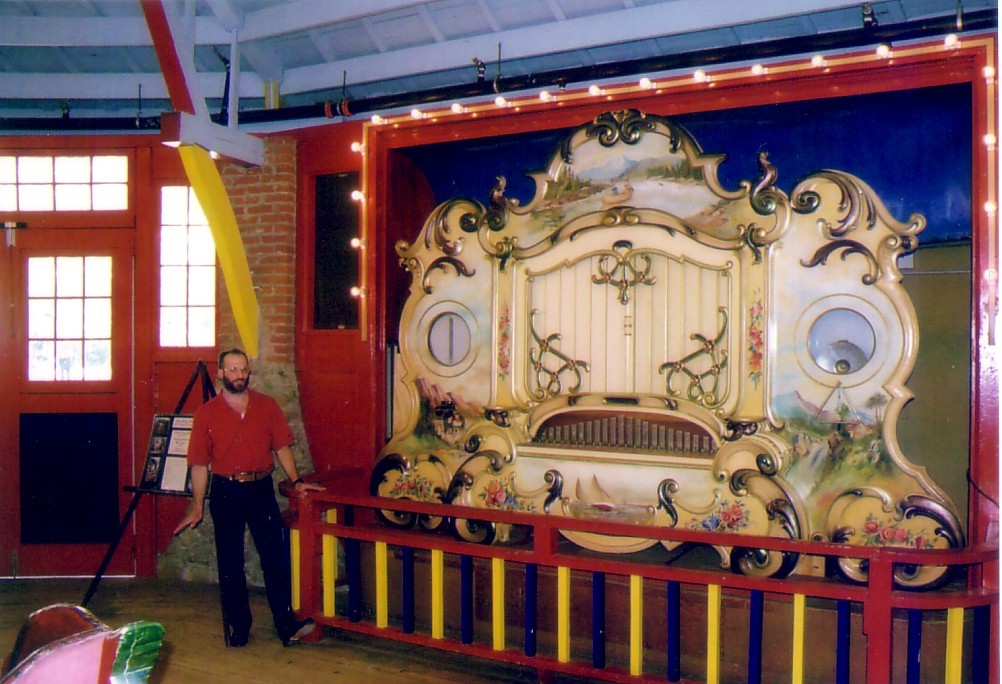 Jeff Alterman and the Wurlitzer 165
(click here for bigger image)
---
12 September 1998, 19 May 2002