Band Organ at King's Dominion Park, Doswell, VA
by William Griswold Jr. (030816 MMDigest)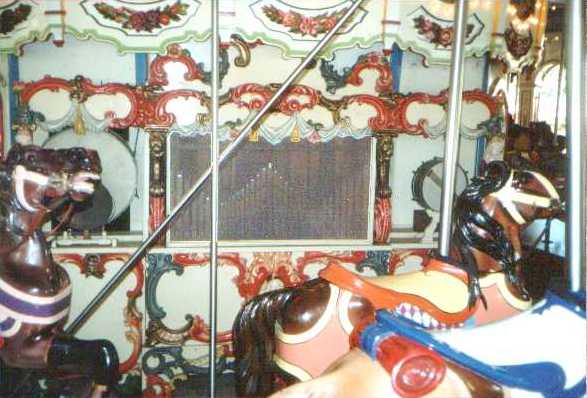 I have come across a photo of the band organ at King's Dominion theme park in Doswell, VA. Does anyone know anything about the organ? From what I remember seeing of it in 2000, it looks like a Gavioli, but the Carousel Census called it an Artizan. Someone in the park back then told me of plans to have the organ restored, but I didn't buy it.
I would love to hear the organ playing again. The carousel the organ is on is PTC #44, which was originally from my home park, Six Flags New England (formerly Riverside Park), in Agawam, MA. Please fill me in on any information you'd have.
Bill Griswold Jr.
16 Aug 2003 00:18:12 EDT
---
17 August 2003