Regina Hexaphone
Coin Operated Phonograph
images courtesy Michael Woolf, Dick Hack & Jack A. Conway

The Hexaphone was Regina's attempt to break into the coin-op phonograph business.
One sold at Mahopac Auction for $7705 (reported in 971021 MMDigest).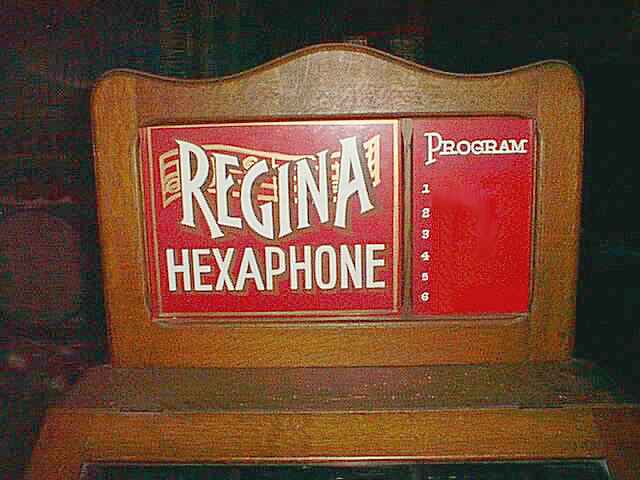 Sign on Style 102 Hexaphone, courtesy Michael Woolf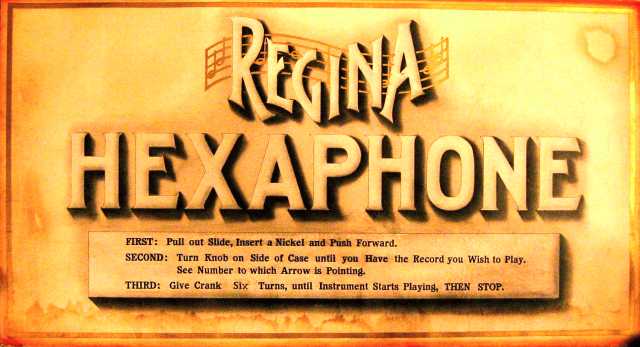 Sign on Style 104 Hexaphone, courtesy Dick Hack. The music notes are gold.
The background was originally red like the borders, but it is faded now.