Player Action in Canadian Gourley Piano
by Herb Huestis (030319 MMDigest)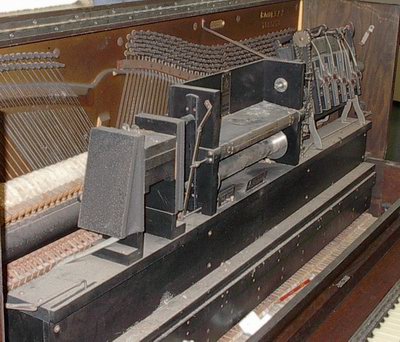 Hi, folks, Here are photos of a mystery player action in a Canadian Gourley piano. Does anybody recognize it from the tracker bar, gears, whatever?
I'm really curious about the stack and what kind of valve assembly it has; for example, does the valve box have to be split open for disassembly?
Thanks very much,
Herb Huestis
Point Roberts, WA
19 Mar 2003 09:31:15 -0800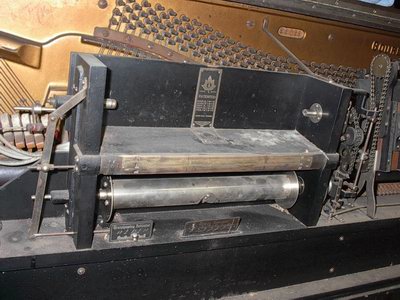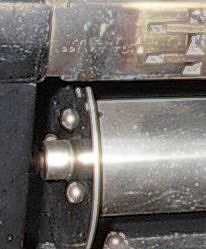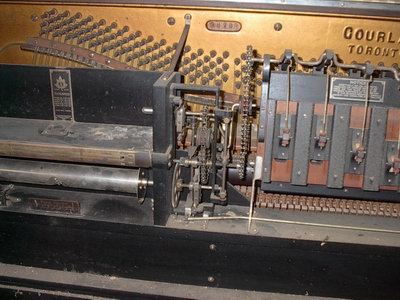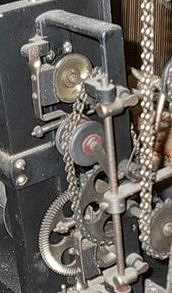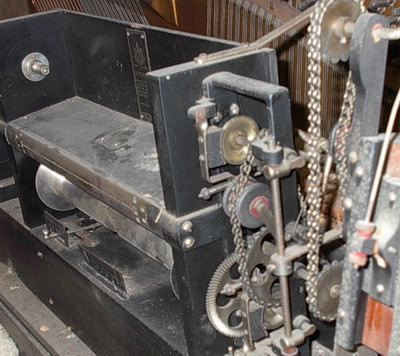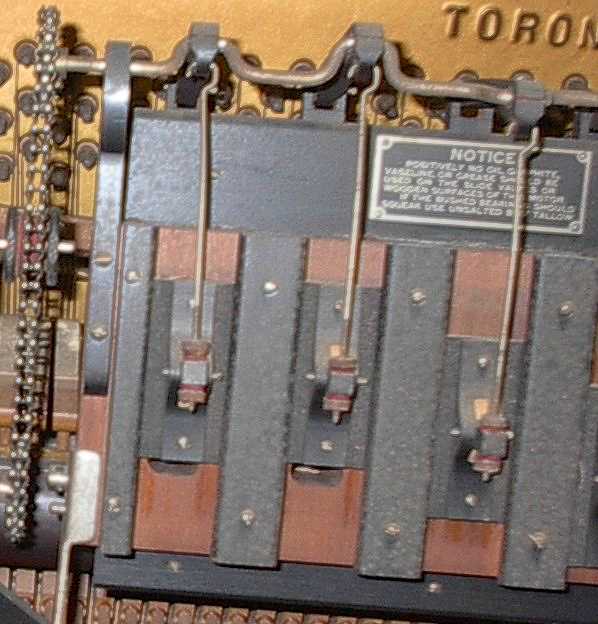 ---
Subject: Player Action in Canadian Gourley Piano
Hi Group, According to the Player Piano Company Player Action Identification, the Gourley (Gourley, Winter & Leeming, Ltd. (Toronto) Canadian piano uses the Standard Action.
I still do not have full access to Foxtail and cannot view the pictures that were sent. However, the Standard tracker bar is very distinctive. There are two larger diagonally set holes on both sides of the tracker bar used for tracking.
Jack M. Conway,
Los Angeles, California, USA
20 Mar 2003 09:38:29 -0800
---
20 March 2003