Sight Trumps Sound in Music Performance Judgment
by John Iles (130828 MMDigest)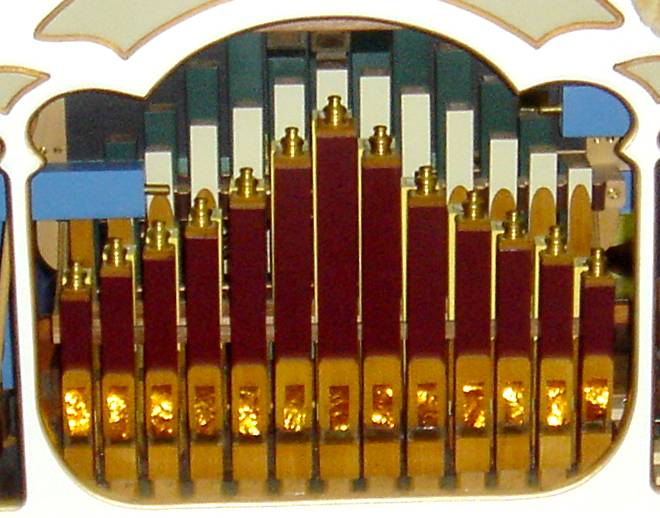 A friend of mine put tissue paper in the path of the air above the windway on each pipe on his small monkey organ. They fluttered each time the pipe sounded. I thought this was a great idea so I installed them on my hand-built John Smith Universal organ.
Instead of the tissue paper I used the thin, colorful Mylar that is used for wrapping gifts. It comes in many colors so it can accent the color scheme of any organ. The kids are fascinated to watch them fluttering and the adults like it too.
The strips are about 1/2-inch wide and about 1-1/2-inches long. They were attached with double-side sticky tape and do not affect the sound in any way.
Another thing that captures much attention and interaction is a Plexiglas back showing the inner workings of the organ.
John Iles
24 Aug 2013 10:07:24 -0700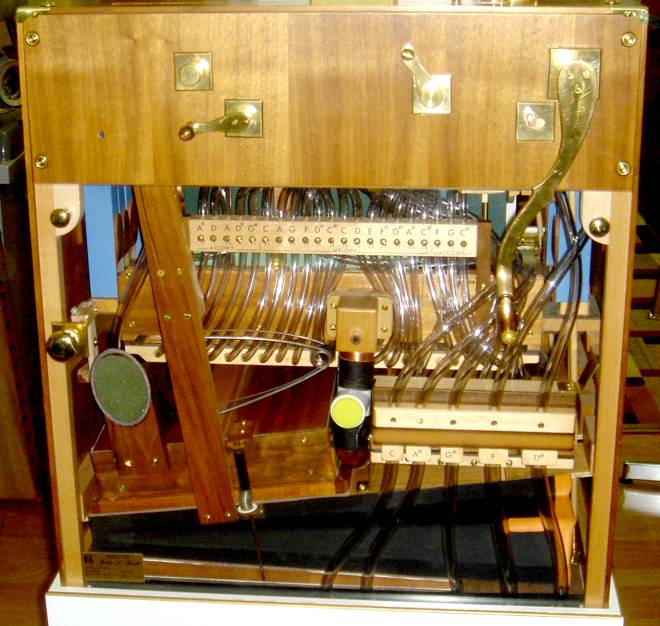 ---
28 August 2013