Music Roll Has Center Sprocket Holes
by Philip Jamison (030116 MMDigest)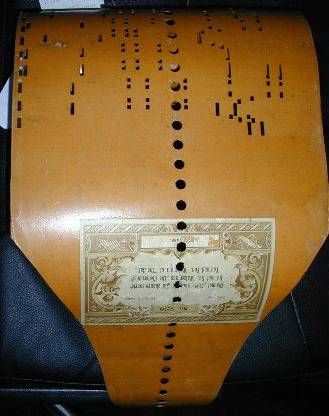 I have three "mystery rolls" I'd like to identify. They are of rather heavy card and are 10-1/4" (26 cm) wide, and look like they play a mechanical piano or organ with a center drive sprocket.
Pictures attached. Thanks!
Philip Jamison
West Chester, PA
16 Jan 2003 16:48:58 -0500
Ed. note: The cardboard roll has a chain of large round holes, about 7 mm (.27") diameter, for a sprocket drive running down the middle, reminiscent of a sprocket drive music box disc. The note holes, however, are made with a square punch, just like book music. I measured the channel distances from the photo and estimate that the instrument played 61 to 65 notes. The note spacing is about 3.7 mm, or 6.85 notes per inch.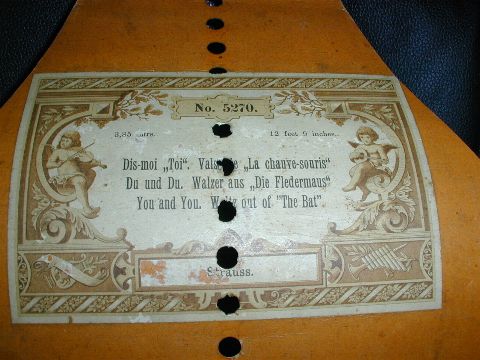 ---
16 January 2003