"Kai Orgel" Barrel Piano of Netherlands Antilles
by Ed Gaida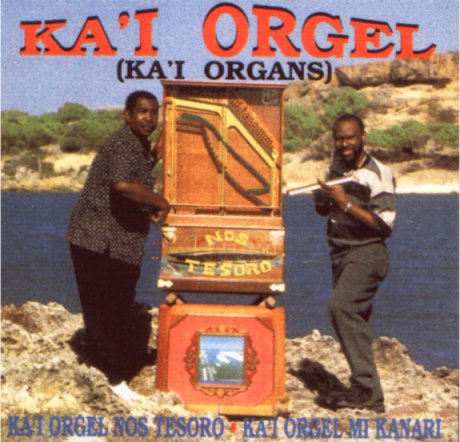 From: egaida@txdirect.net.geentroep (Ed Gaida)
To: <rolls@foxtail.com>
Date: Tue, 11 May 1999 07:50:23 -0500
Subject: "Kai Orgel" Barrel Piano of Netherlands Antilles
The following is the text of a message I received from a visitor to
my web site. It brings to light, at least to me, another facet of
the automatic musical instrument world and I would like to share it
with the MMD.

"I was ecstatic to see information on barrel pianos. I had just
about given up hope of finding kindred spirits relating to this
instrument. I own two of these and am having a third one built for me.
This one will be slightly smaller with less keys.
"My barrel pianos were built on the island of Curacao in the
Netherlands Antilles, where the barrel piano (or "Kai Orgel", as they
call it) is the national instrument. To my knowledge there are only
two people who have the ability, knowledge, and patience to build them
as well as making the rolls. [barrels - Ed] I have arranged to have
a young man who loves the Kai Orgel to apprentice with these gentlemen.
This is quite a story in itself.
"I have much music written for the barrel pianos from the estate
of a man who passed away last year. Some of these songs are original
and others are adapted for the Kai Orgel. I also have tapes and CDs
of original Kai Orgel music and have much data on the history of the
instrument and how it relates to the culture and history of the islands
Curacao, Aruba and Bonaire.
"I have so much more to share but, being a slow typist and a neophyte
to electronic communication, I will offer my phone number if you would
like to discuss this subject further. My number is 215-536-2135. This
is my daytime phone number and is probably the best number to contact
me.
Jim Schacht."

I called the number and talked with Jim for a long while. He was
totally unaware that other people had interests similar to his. He
sent me a CD of the Kai Orgel music and it is a delightful sound. It
is always accompanied by the rasp type instrument played by a second
person. Jim has tons of information on these instruments and would be
glad to talk to kindred spirits.
His email address is: centerline@easy-pages.com
I am attaching a copy of the photograph that appears on the case of the
CD. Since Jim took the picture and reproduced it on his Epson printer,
I have his permission to print the picture and pass it on to the MMD.
Now if I could just remember I how placed the RealAudio files on my
site I would give the group a taste of the music. Maybe it will come
back to me.
Ed Gaida
egaida@txdirect.net
---
13 May 1999