Dimensions of Carl Frei 29-note Chromatic Stopped Pipes
by Robert Leber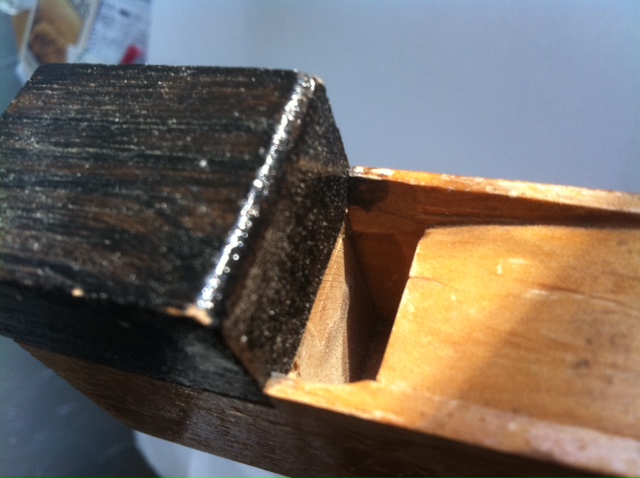 Some time ago, back when I was making custom made pipes and completing ranks with missing pipes, someone contacted me who was restoring a Carl Frei organ and needed some missing identical pipes made to complete this chromatic set.
As a courtesy the restorer sent me the whole set so I could write down the dimensions of _all_ of the pipes in this stopped pipes set. These pipes had a wonderful sound typical of the Carl Frei type of street organ. I photographed the two pages of dimensions so that others can have the detailed dimensions.
The slim violins didn't have tuning slots or tuning shades. They were cut very little too long and the inside top corner edges were carved a little bit to bring their pitch up into tune. Like the Carl Frei pipes, their pipe toes are part of the mouth block and are turned at a 2-degree angle on a lathe -- a fantastic violin pipe set dimensions!
Robert Leber
robertleber36@yahoo.com.geentroep [delete ".geentroep" to reply]
6 Mar 2013 08:31:27 -0800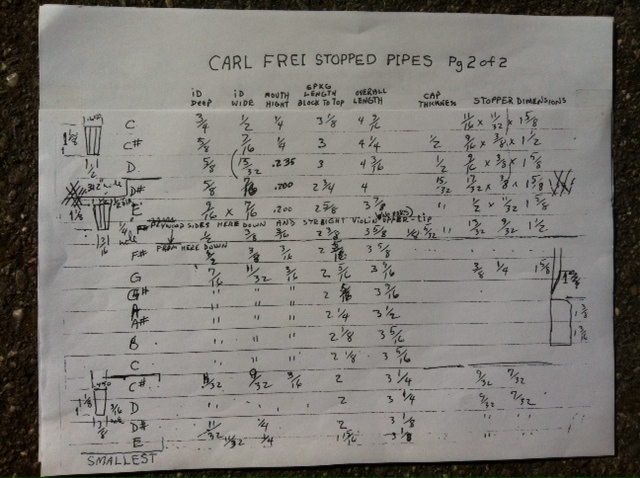 leber0.jpg (129 kb)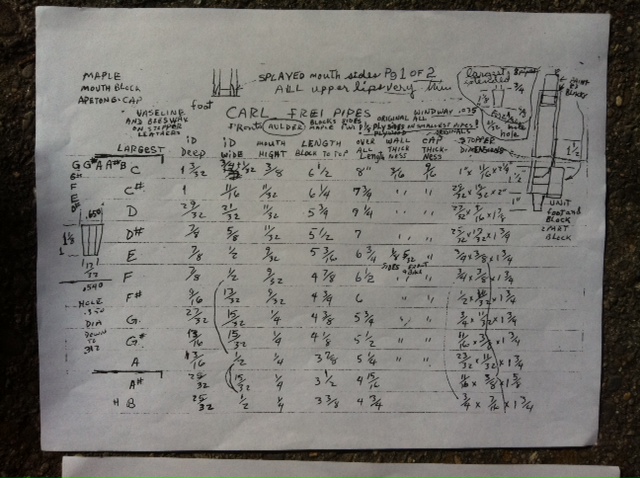 leber1.jpg (135) kb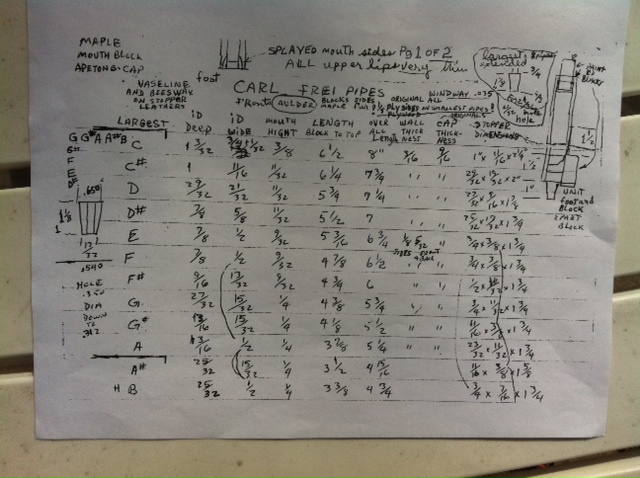 leber6.jpg (129 kb)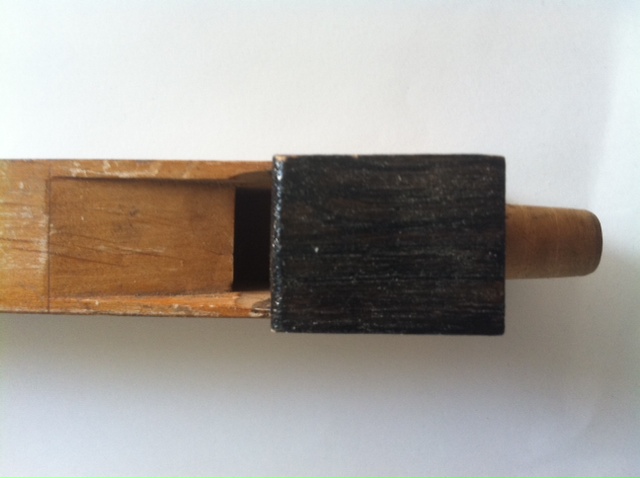 leber2.jpg (72 kb)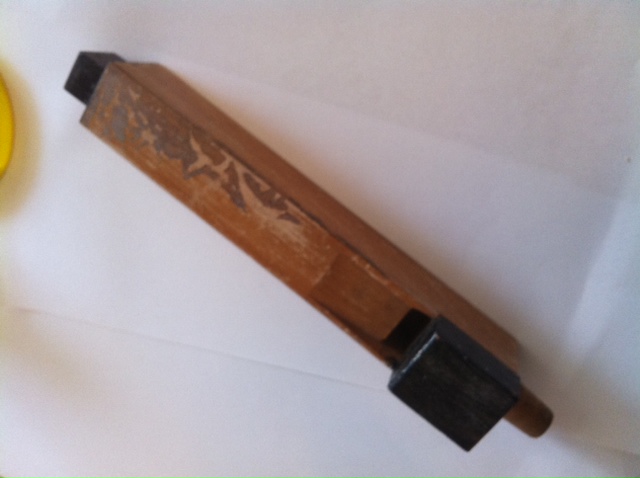 leber3.jpg (73 kb)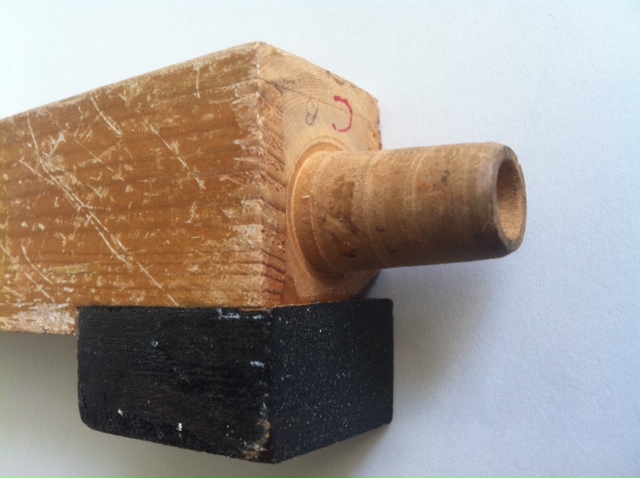 leber4.jpg (102 kb)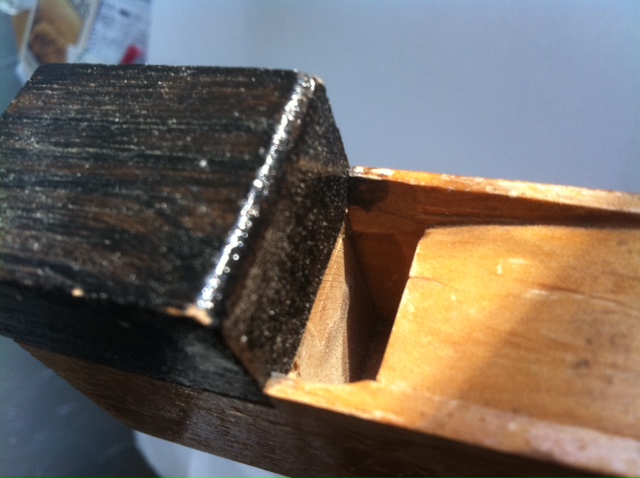 leber5.jpg (97 kb)
---
8 March 2013