Cremona Case Restoration
by Bob & Sonja Lemon (040320 MMDigest)
This is a picture of a Cremona on which we did a full case restoration. This piano was completely disassembled and reassembled with new soundboard (which we did not build), new lid, bottom, toe board, lower 5 panel door, music rack, feet, rebuilt and recarved front lower posts, new upper back panel, partial fall board, and was completely reveneered, with crossbanding, except for upper glass panel which was selectively repaired. Almost all molding is new.
Bob Lemon
Lemon's Player Piano Service
Sacramento CA
16 Mar 2004 23:51:03 -0800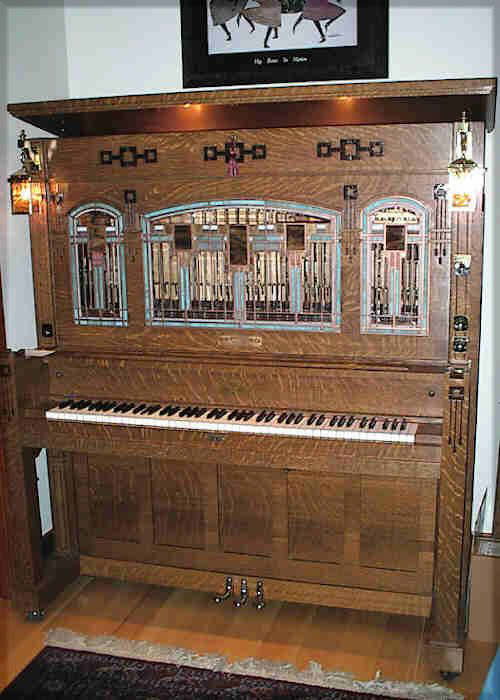 This is possibly a Cremona Style G. See also
http://www.mmdigest.com/Pictures/Cremona/index.html
---