Mystery Player Piano Action Stack Plays 65 Notes
by Paul Manganaro (050223 MMDigest)
One of my customers has had this stack among his spare parts for about forty years. I want to sell it for him so that he can put the money toward some restoration work but before I put it on eBay I need to know what kind of piano it came out of.
There are 65 pneumatics and signal holes. At first I thought maybe it came out of a push-up piano player but the stack has three breaks indicating it lines up with a piano action. The breaks are as follows: 14 bass notes, 32 tenor and 19 treble. It measures 42 inches across, 9 inches deep and 10 inches high.
I think this belongs to a cabinet nickelodeon but most of these pianos would not have 65 playing notes. The stack is in original condition and shows that each pneumatic has stiffeners glued to the outside of the cloth. This is most likely a very early mechanism from I'm guessing about 1905-1910. The gasket at the top of the stack looks like it may have been connected to a wooden tracker bar but this is a guess.
If this looks familiar to you please let me know. I can't imagine what it's for.
Paul Manganaro <PMann4960@aol.com>
21 Feb 2005 22:29:57 EST
John Tuttle, Don Teach and Bob Fine previewed the photos and they suggest it's for mounting underneath the piano keyboard; it's not Wurlitzer, but it could be from a Peerless or other early nickelodeon.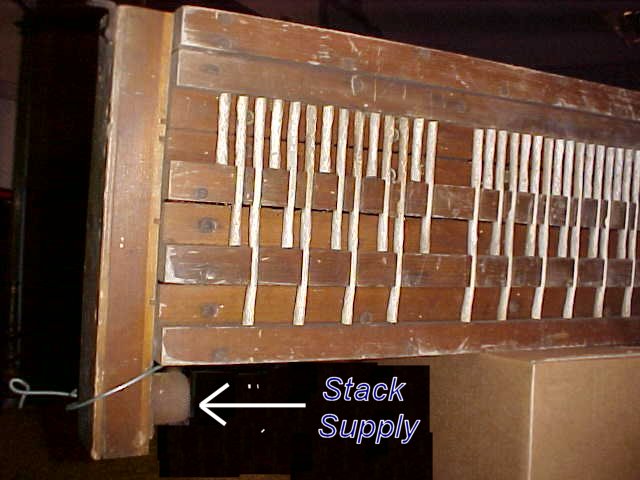 The horizontal exit of the supply flange suggests the action stack was mounted under the keybed.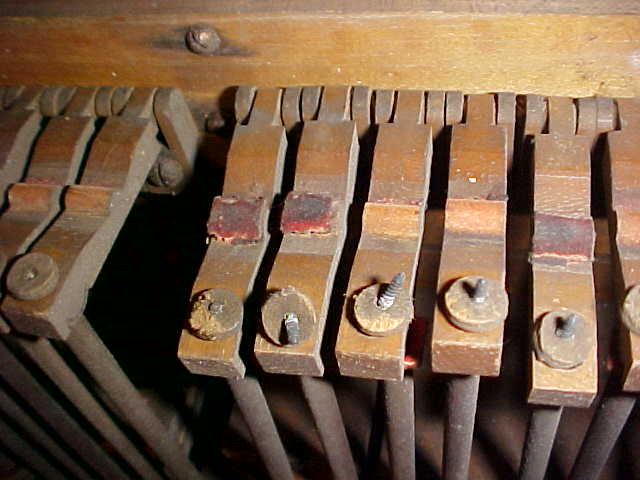 Red felt pieces indicate where the player action fingers contacted the piano action, possibly the key tails.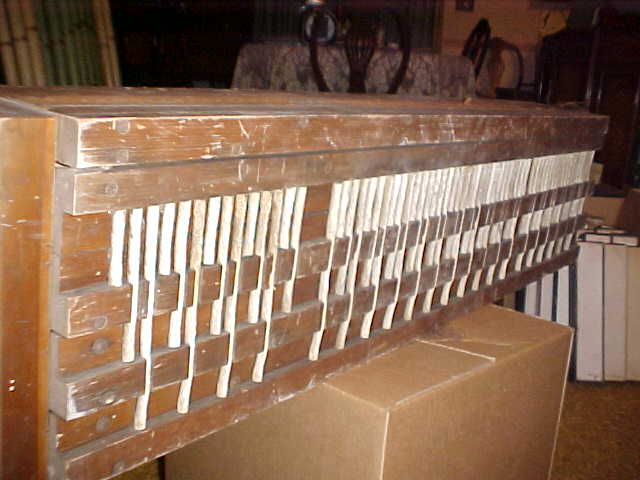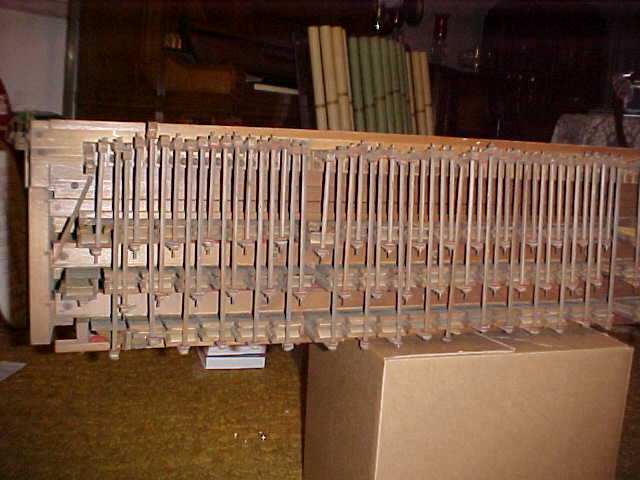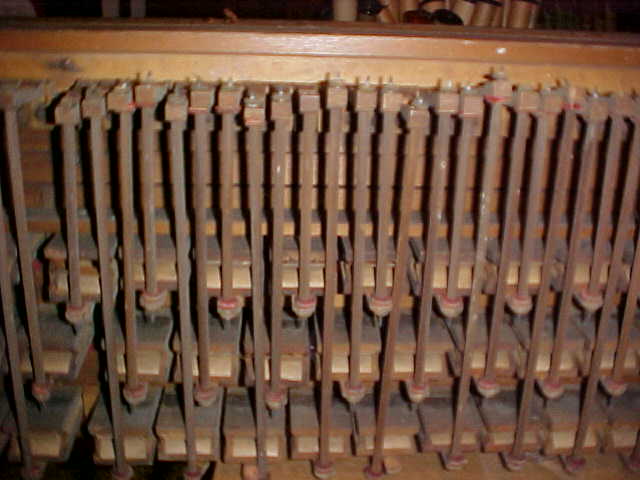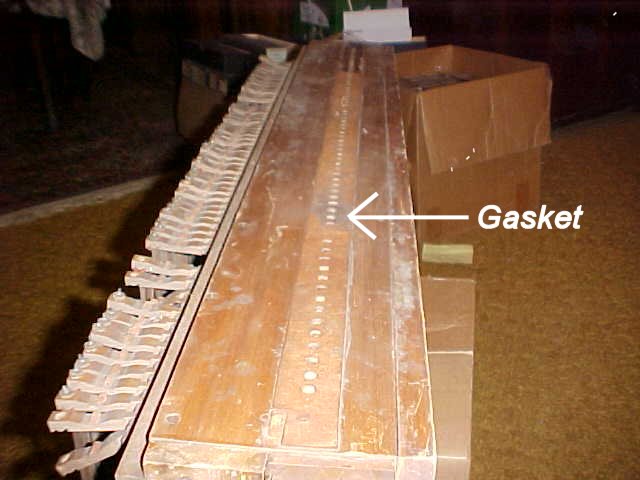 ---
23 February 2005