Mills Violano-Virtuoso
Mills Novelty Co.
courtesy Don Teach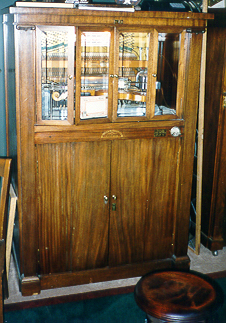 Here are some views of the famous Mills Violano-Virtuoso self-playing violin machine. These instruments are as interesting today as they were when they were new, and some collectors estimate that several thousand still exist.
These machines have the highest survival rate of any type of player piano. They play a real violin and piano from a perforated paper roll much like a regular player piano roll.
The Mills machines are all electrically operated via solenoids and motors. Most of these machines required a coin to start the music, but some models were also made for homes.
Don Teach
Sat, 6 May 2000 10:51:33 -0500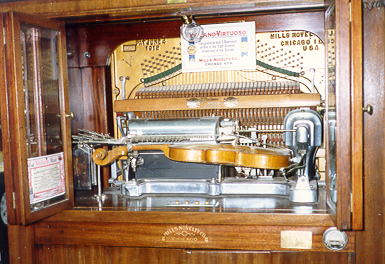 ---
15 May 2000