Pianovo Barrel Piano Resembles Pianotist
by Kevin McElhone (020318 MMDigest}
and Hans van Oost (020319 MMDigest}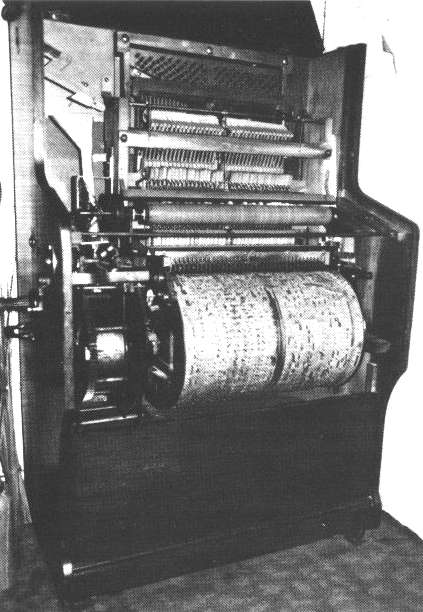 I would like to find out who made a 'Pianovo' barrel piano and do any others exist today in collections or museums? As follows:-
Oak case, coin-operated, small European coinage (English 20p, 1p or 6d coins will fit), slot at left of case. There is an internal switch for 1 or 2 plays per coin. 35 playing notes, iron frame, straight strung. Keyframe notes are

  1 is  sustain / loud
  2-19 are playing notes
 20 is half-blown or 'soft'
 21 pulls down an interchangeable mandolin rail  = leather + metal
    or soft rail = just two felt strips.  You can swap over these
    two rails in a few seconds.
 22-38  are playing notes
 39 is a duplicate of 21, possibly needs pressure from two keys
    to pull down the mandolin / soft rail.

A clockwork motor is just below keyframe at the front and is wound at left side of case; speed control at left. The spring is dated April 1920. An oval mirror in top centre panel is surrounded by a small amount of blue and green coloured glass. There are cloth backed panels either side of the mirror.
An unusual kicking-shoe action with a large metal roller rotating constantly; the key shoes are kicked by the roller to play the note. [ This sounds like the Pianotist mechanism. -- Robbie] The back of the piano has a wire gauze covering on a frame to allow air-flow, while keeping insects out. (I need a supplier for this fine gauze, 1 meter square in size).
There are two five-tune barrels, which can be changed over in a few seconds. Simply lift a lever and the barrel slides out of the front of the case, there are even 2 finger holes to aid quick removal of the barrel. The coin box did have a lock, now missing, and is not accessible without removing the barrel. The coin box is huge and would hold several hundred coins.
As the barrels were standard to fit many machines, does anyone know of spare barrels?
Any help or suggestions appreciated,
sincerely,
Kevin McElhone, M.B.S.G.B. England.
Date: Sun, 17 Mar 2002 22:03:29 -0000
---
A similar instrument as Kevin McElhone described in MMD 020318 is in existence in Deventer, Netherlands. The Pianovo had been playing in a pub in Wesepe, a small village in the East. It took in Dutch 5-cent pieces.
Hendrik Strengers wrote an interesting article about the Pianovo in Het Pierement, issue 1986, p. 41-42. I have sent two of the pictures that went with the article, so MMD'ers may have a look at the innards of this interesting machine. All inscriptions inside are in German. The apparent number is 6050.
Mr. Strengers thinks the Pianovo may have been made by Popper in Leipzig, but as there is no name inside the instrument; the proof is only circumstantial. No other specimen is known to us. (Anyway, there are now two Pianovos known to exist!) I hope this will help us all to establish the builder.
Regards from the Netherlands,
Hans van Oost
Date: Tue, 19 Mar 2002 12:16:22 +0100
These two pictures of a Pianovo were published in Het Pierement, magazine of the KDV, edition 1986, pages 41-42, together with an article by Hendrik Strengers. Copyright: KDV, Netherlands. Permission to publish these pictures at the MMD web site was kindly granted by Kring van Draaiorgelvrienden (KDV).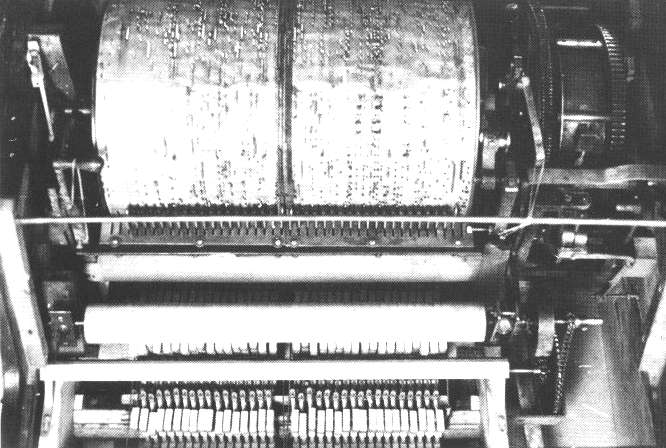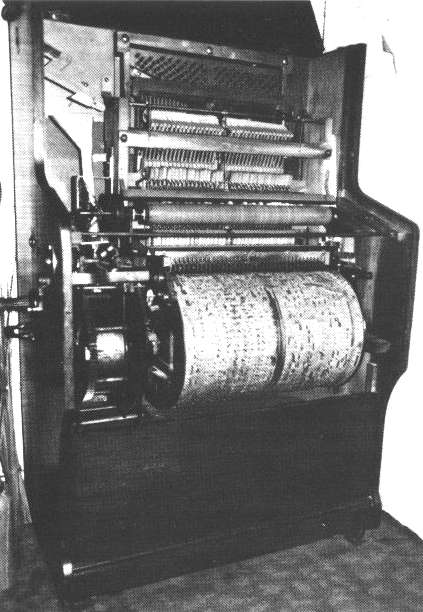 ---
19 March 2002