Player Piano Actions
courtesy Ed Gaida
Right-click or shift-left-click on the image to view at full size.
---
From: egaida@txdirect.net.geentroep (Ed Gaida)
To: rolls@foxtail.com
Date: Fri, 14 May 1999 00:10:02 -0500
Subject: Bush & Lane Player Action With Metal Valve Blocks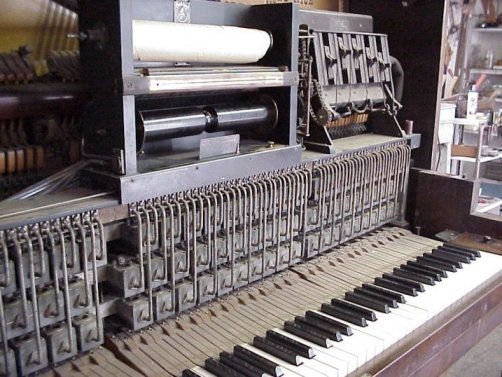 I recently received a Bush & Lane player action to overhaul. It is listed in the Player Piano top fifty as number forty. It is the one described as "taking two persons to even lift it out of the piano" -- sort of a double hernia model. Surprisingly, the metal tubes and the die cast valve blocks and everything else that is die cast are in good condition.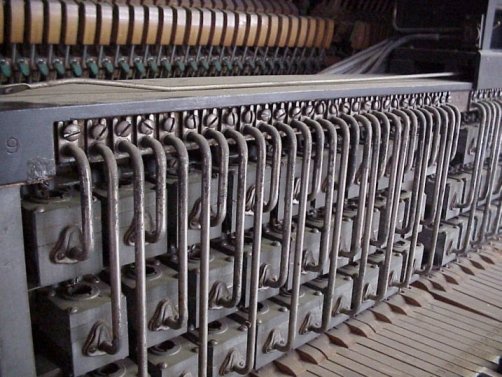 These two photos show the player while still in the piano. The description in the Player Piano catalog says they are common, but this is the first Bush & Lane player I have seen in my pneumatic career.
Ed Gaida
egaida@txdirect.net


---
14 May 1999