48-key Dutch Street Organ "Winnie the Pooh" Stolen
by Stephen Simpson (031007 MMDigest)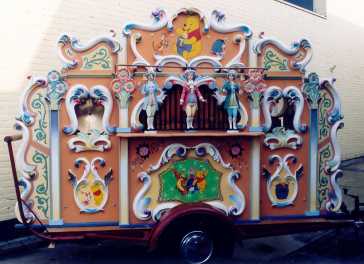 High-resolution image (130 kb, 580 x 870 pixels)
Last week, at the premises of Stichting Eendracht in Alkmaar, Netherlands, the door was rammed and broken open and the 48-key street organ known as 'Winnie the Pooh' or 'Winnie de Poeh' was stolen from the organ hall.
If anyone is offered a Dutch street organ for sale which could be this organ, please contact the owner, Mr. Ruud Brienen, in the Netherlands on tel.: +31 725 625 376 or mobile: +31 6 1369 7072 or the police office of Alkmaar, tel.: +31 0900 8844 or fax: +31 72 519 5411 or you can e-mail me at <happycow.music@virgin.net> or telephone me in the UK on 01246-231608 (00441246-231608).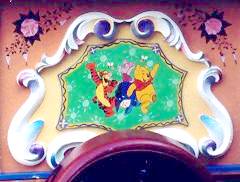 The pipe chest is almost new, 48 keys, bourdon and violin registers. A picture of the organ will be placed at the MMD Pictures site. Any information regarding the whereabouts of this organ would be appreciated.
Stephen Simpson,
on behalf of Ruud Brienen and Stichting Eendracht
www.happycowmusic.co.uk
7 Oct 2003 14:49:48 +0100

---
07 October 2003