Coin-Operated Barrel Orchestrion by Romano
by John A. Tuttle (010806 MMDigest)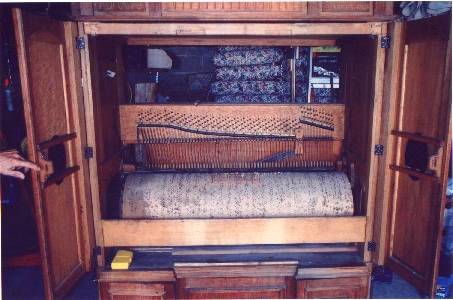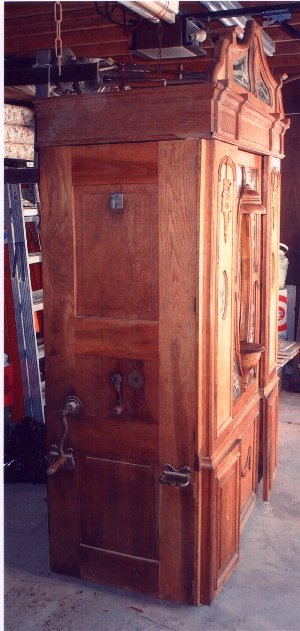 Here's something I've never heard of before. The instrument was made by a company called Romano. According to the owner, it has a large barrel with pins, but it also has a coin slot. The unit is of the wind-up variety. It also has other instruments beside what sounds like a piano.
The unit is about nine feet tall, 52" wide and 20+" deep (so it probably doesn't have piano-type keys). I didn't ask if it still works, but the impression I got was that it does. On the front there is an address: Rue Pont Del Avenue, Brussels Leaden. On the barrel is
Automatische Elektrische Piano's Thebruylandi - On - Zoner
Adamstraat 30 Geerardse - Bergen
He also mentioned that the barrel has Germany written on it. The owner is interested in selling the unit. The problem is that he has no idea what it might be worth or if there is anyone who might be interested.
If anyone has any information or interest, please contact the owner, Tony Anzano, in Long Island, NY, tel.: 1-516-678-0847. Note: Please contact the owner directly. I am only trying to assist the owner. I have no interest in the unit.
Musically,
John A. Tuttle
Date: Mon, 06 Aug 2001 08:09:17 -0400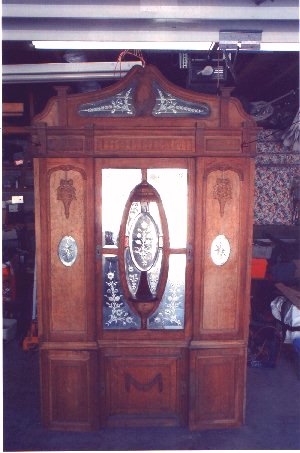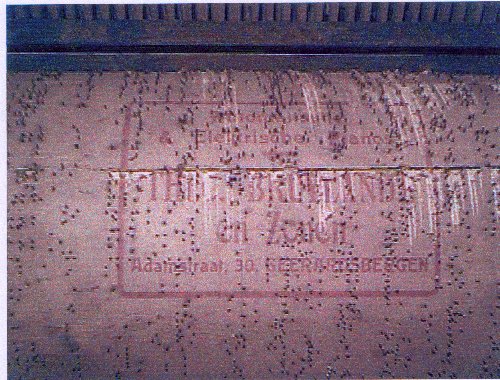 ---
06 August 2001