MBSI Mechanical Music Exhibit in Camden, NJ
by Jere Ryder (011030 MMDigest)
The new Musical Box Society Int'l. "Timeless Melodies" Mechanical Music Instrument Exhibit is open to the public! It is located at the Rutgers-Camden Center for the Arts, Stedman Gallery, Rutgers University, Camden, New Jersey (just over the Ben Franklin Bridge and on 3rd. Street).
This exhibit consists of over 100 instruments, ranging from a precious miniature musical gold watch key (circa 1810) to a large model 57 Stinson Band Organ, the majority being from the MBSI Museum Collection along with several fine loaned pieces which round out the pneumatic aspect. It is scheduled to run through to February 16th, 2002, with hours of operation Monday through Friday 10 AM to 4 PM, and 10 AM to 8 PM on Thursdays.
Attached to this notice as 3 JPEG images is a very special aspect of this exhibit. Here at the Rutgers University, they have available a "Distance Learning in the Arts (DART)" program which can broadcast in real-time, a live learning session directly from within our instrument exhibit! These remote teaching programs are made available at a very low cost to classrooms and teachers across America.
Please be sure to take a look at the 3 brief pages I've attached to this notice, print them, copy them & get them into the hands of your local schools and teachers. This is a great educational tool which we should all use to spread our enthusiasm for the history and fun of Mechanical Music. Educationally, this field relates to Visual Arts; Health and Physical Education; Language Arts; Mathematics; Science and Social Studies, to name a few.
Please copy and pass along this information to any and all who may be interested, could use these services or would just like to come see and hear some great instruments while passing through the Philadelphia region!
With very best regards to all.
Jere and Steve Ryder
AutaMusique, Ltd. (Mechanical Music Specialists)
2 Kent Pl. Blvd., Summit, NJ. 07901 USA.
tel. 908.273.1513 / fax: 908.273.9504

See photos of the Stedman Gallery's MBSI exhibit at http://www.ofoto.com/I.jsp?m=61962074203&n=485671205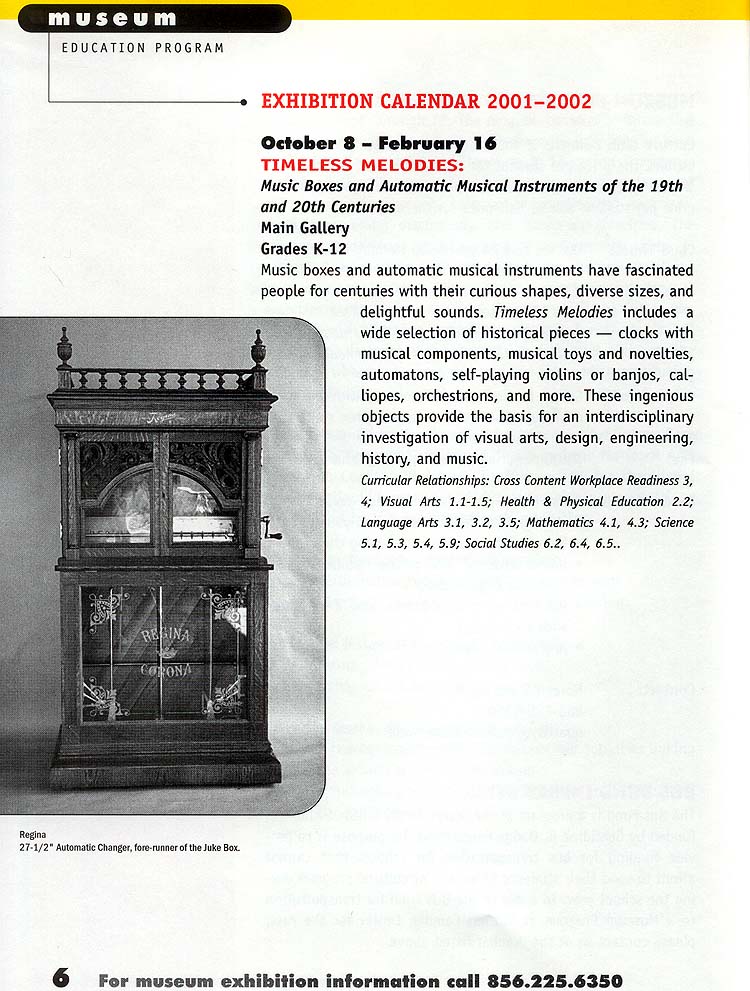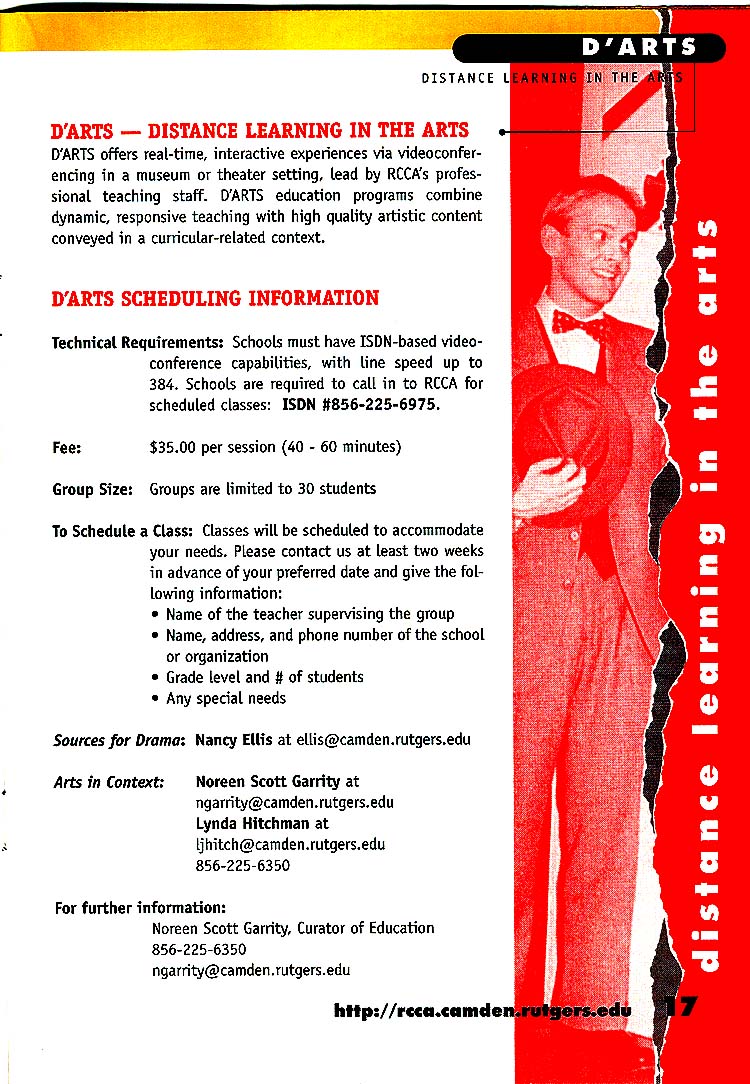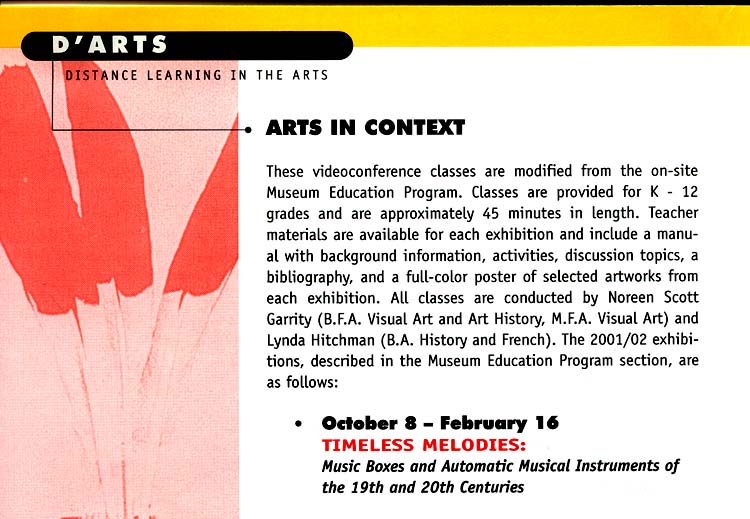 ---
01 November 2001