Self-Playing Tuba in Cologne
photos by Keith Reedman [010905 MMDigest]
I was on the visit which the MBSGB made to Germany last year and I well remember the very fine playing of the nearly completed automaton in the downtown Cologne cafe called Papa Joe's, named after the proprietor, Joe Buschmann. The automaton which plays the instrument has been constructed by Joe's sons, Marcus and Michael Buschmann. The instrument is in fact a tuba, played by the figure blowing into a normal mouthpiece and operating the valves with his 'fingers'.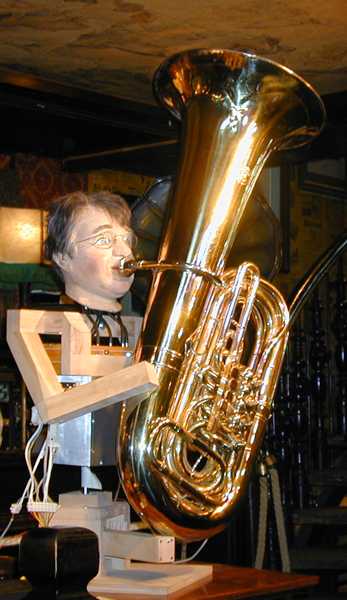 "Die erste selbstspielende Tuba der Welt"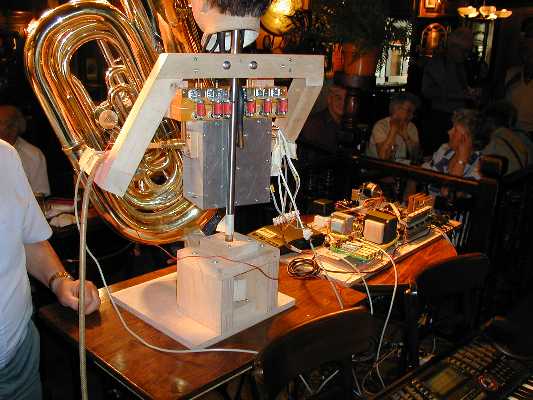 (The discussion thread is indexed at http://www.mmdigest.com/Archives/KWIC/S/self_playing.html)
---
08 September 2001