Seek Lid Support (Lid Stay) for Musical Box
by Craig Smith (101116 MMDigest)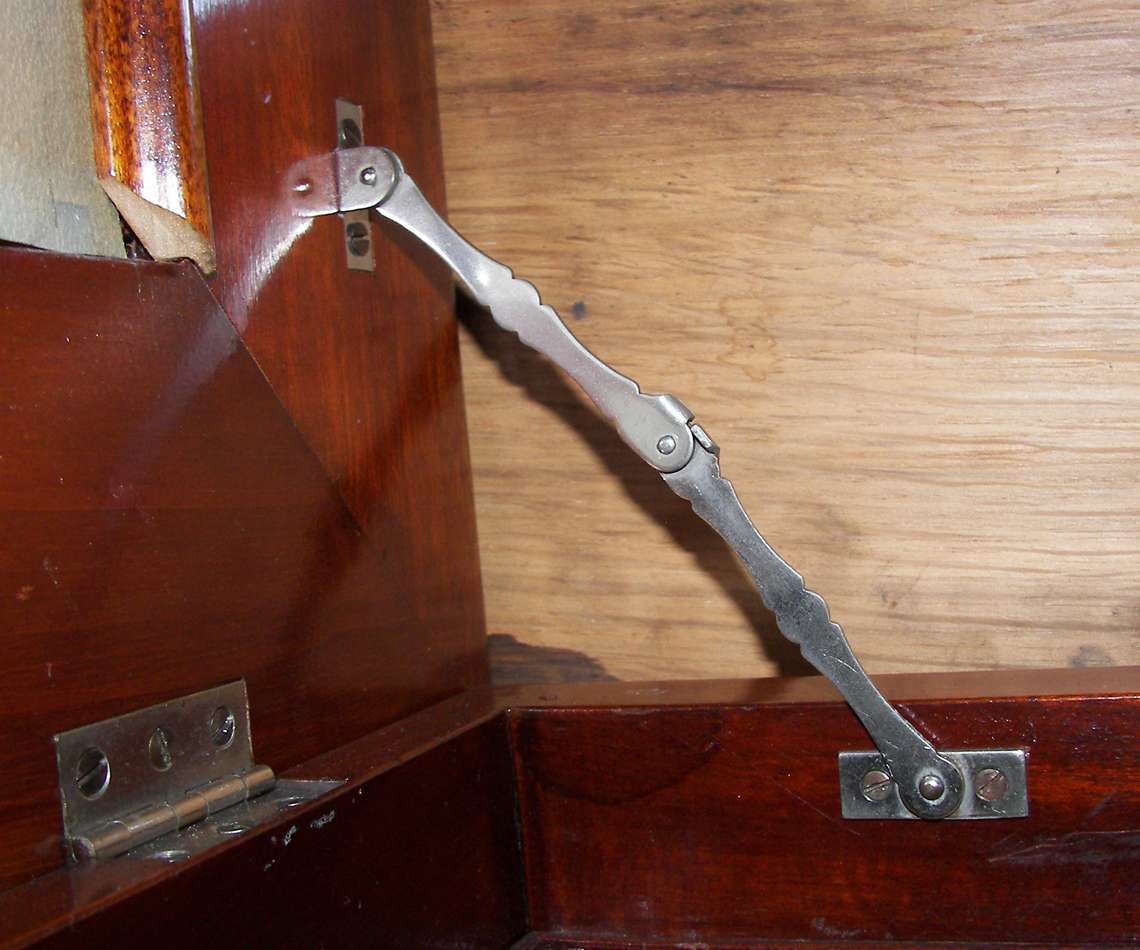 I have a 15" Olympia music box that is in need of a lid support. The bracket has a small rectangular mounting plate at each end: one end is attached to the top with two screws and the other end is screwed to the inside of the right side of the case.
The arm is in two sections with a swivel joint in the center. The two arms have a decorative shape as opposed to the typical straight arms. I'll send a picture of it to Robbie to post in the Archives. If you have a spare bracket, I'd be happy to buy it to save making one from scratch.
Thanks,
Craig Smith
craigsmith@sprintmail.com.geentroep [delete ".geentroep" to reply]
16 Nov 2010 09:23:04 -0500
---
17 November 2010