Stolen Musical Boxes in UK 16 April 2009
by Kevin McElhone (090418 MMDigest)
Four items were stolen from an MBSGB member here in England last night, 16th April. Please let me know if you are offered anything like this over the next few days or weeks so we can catch the thieves before they strike again. Herewith are details of the stolen boxes, and photos.
1. Modern singing bird in a box (not cage). The modern singing bird box is about 15 cm by about 9 cm (from memory), in a plain dark bluish-grey colour, which had a pearly or speckled effect (a bit like granite) and trimmed with brass. There is a small clock dial on the front vertical face; the clock was not working as it needs a battery. The lid which opens is of the same material and colour as the rest of the box. [no photo available]
2. PVF [Paillard, Vaucher Fils] lever wound cylinder box, playing a 10- or 11-inch cylinder. The Paillard has a water stain on the lid, and a mechanical fault -- it appears to 'jump' one of the airs, the first one, I believe. I was also advised by David Evans not to wind it too much as it is missing some important part relating to that. It is believed the case and movement are a marriage and do not exactly match each other, as you can see where hinges have been moved.
3. Ducommon Giraud keywind cylinder box, drop down end flat, 4 airs. Name is stamped on the bedplate. The Ducommun Girod's comb has one repaired tooth, somewhere around the middle.
4. Monopol 12.5 inch disc box, rare edge drive model (only 3 or 4 examples of this model are known). It had one foot detached at time of theft, so will either appear with three feet, three feet and a loose one, or with one of the four feet attached differently from the other three. Maximum of one disc taken with it, if that.
Thanks,
Kevin McElhone - Membership Secretary, Musical Box Society G.B.
kevin_mcelhone@hotmail.com.geentroep [delete ".geentroep" to reply]
18 Apr 2009 09:33 -0700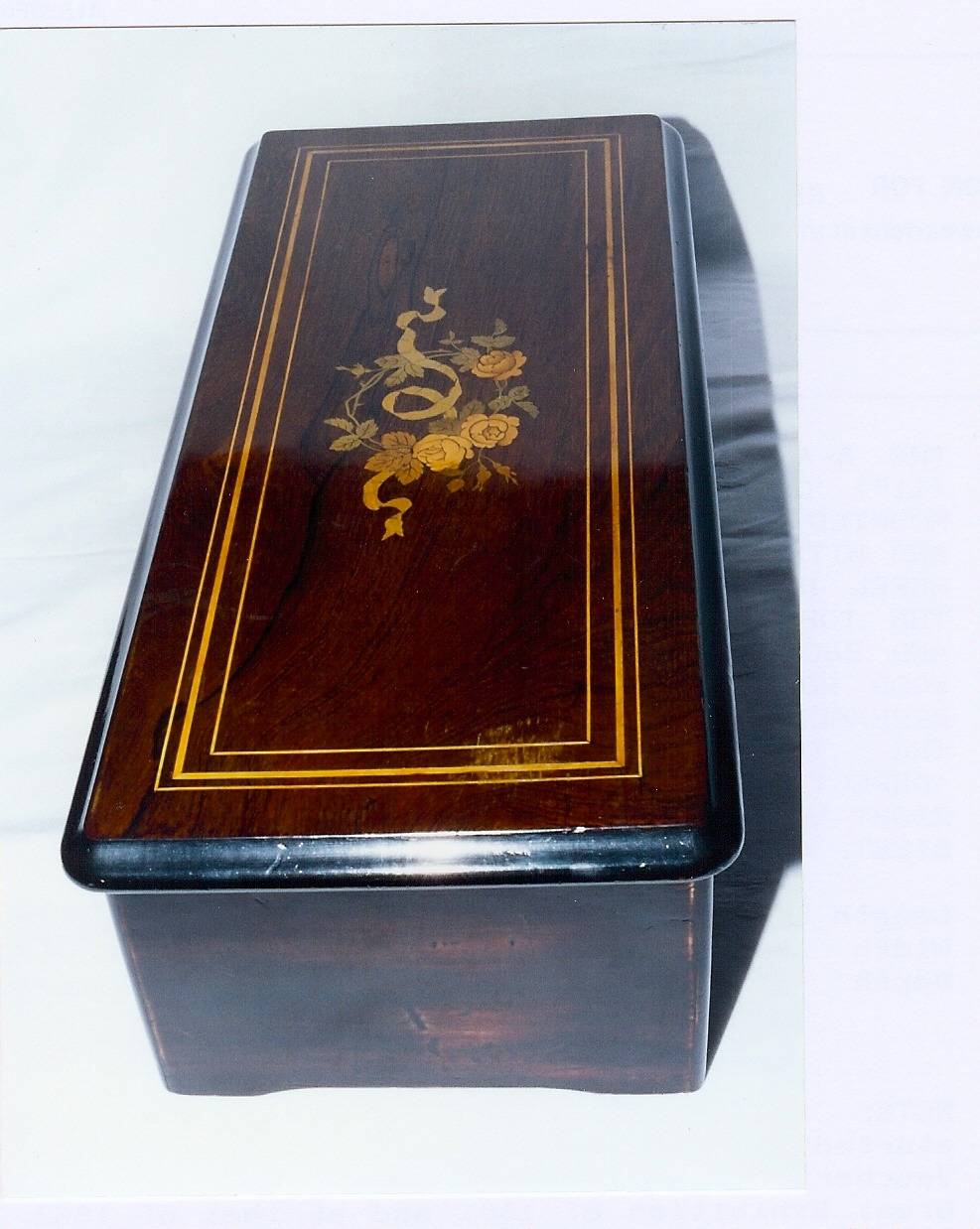 Paillard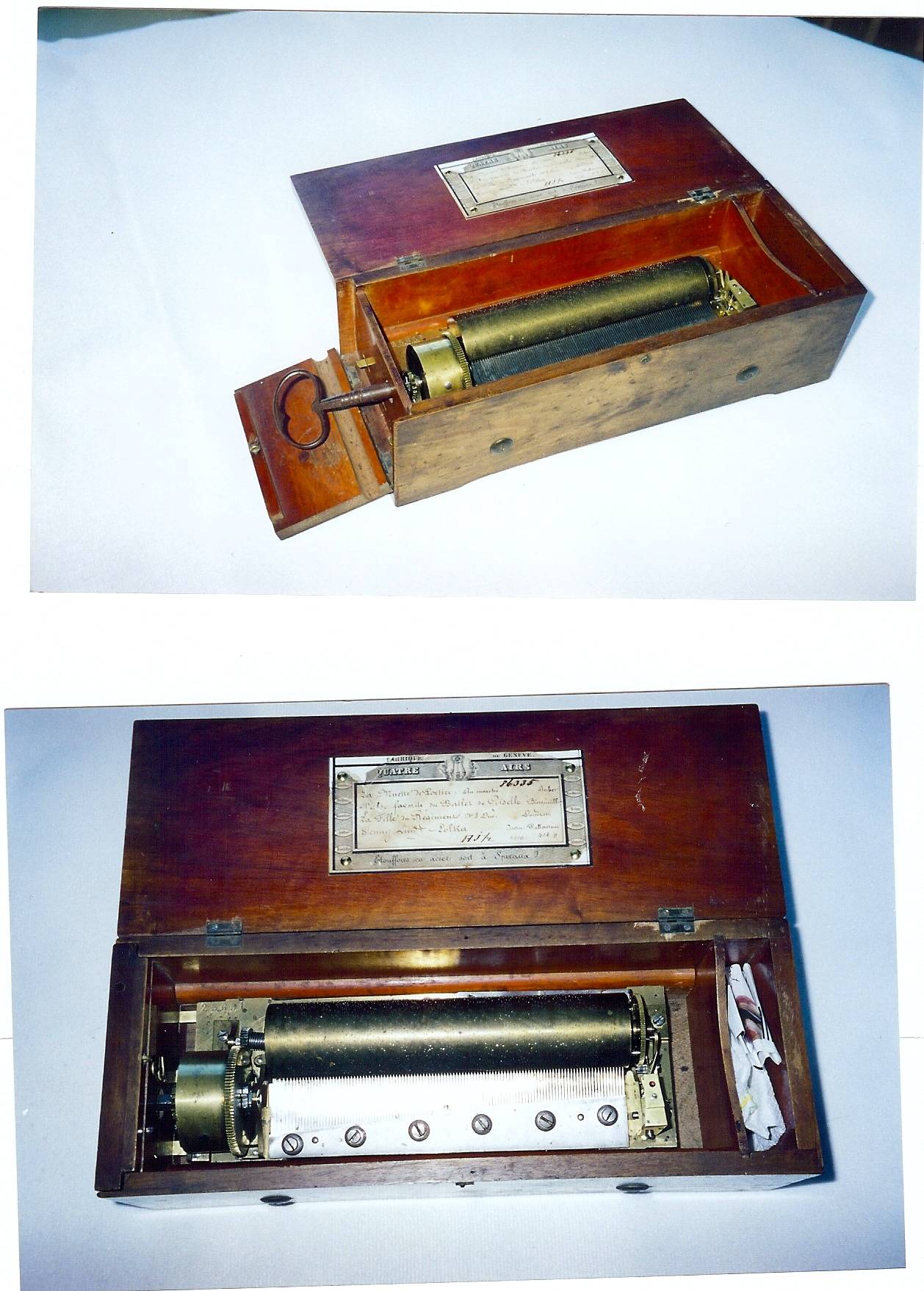 Ducommon Giraud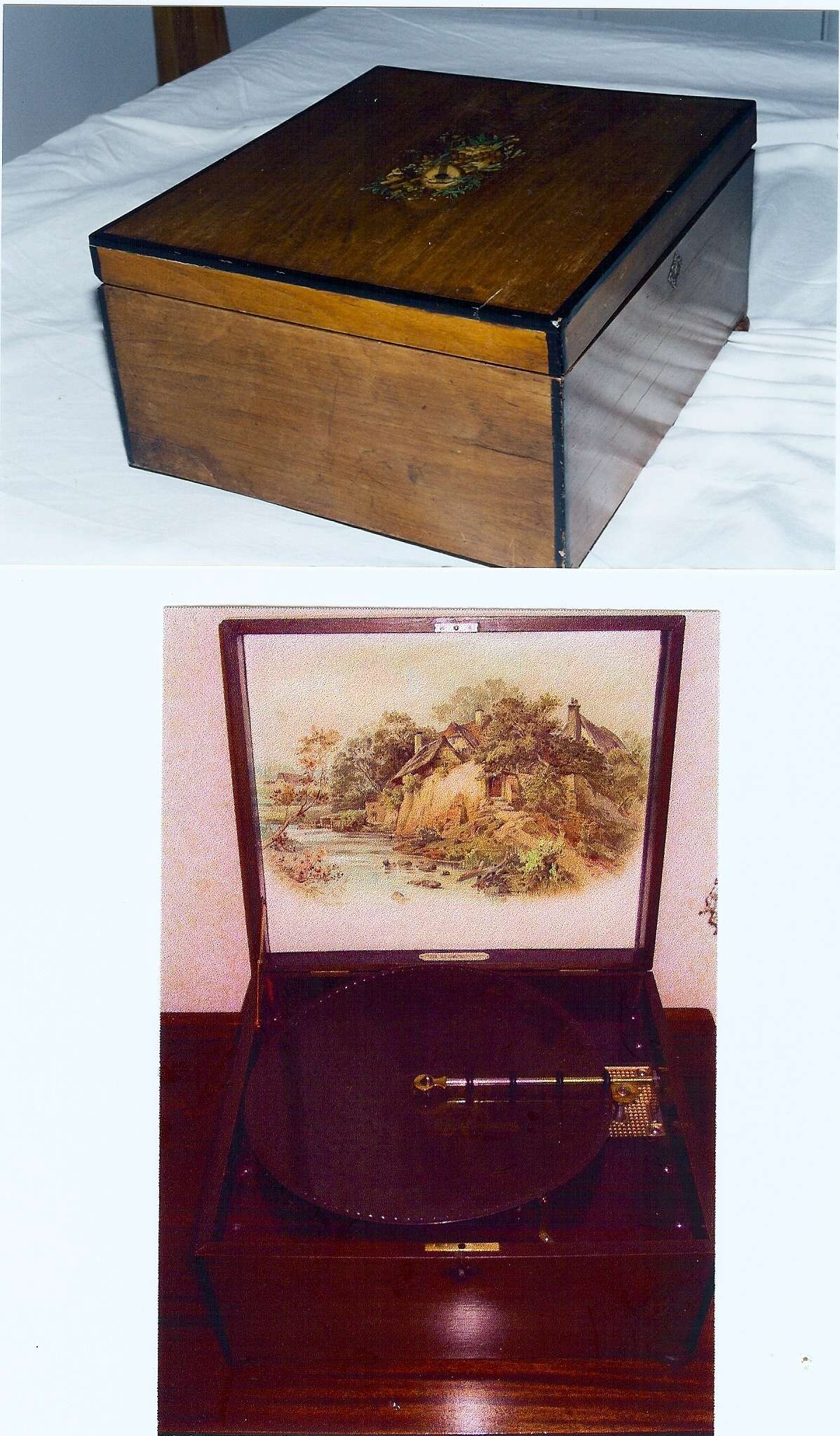 Monopol
---
18 April 2009