"Taj Mahal"
101-key Mortier Dance Hall Organ
photos by Craig Robson
Here are two recent photos of the Taj Mahal for the MMD Pictures Archive. The old photo in the Archives shows the organ in the days of American International Galleries in Irvine, California.
For all fellow enthusiasts who are coming to Sydney for the Olympics, you are most welcome to visit and listen. Sections have been restored and any previous knowledge, photos, etc. that anyone may have would be appreciated.
Best Regards to all,
Craig Robson
Sydney, Australia
Sat, 5 Aug 2000 13:56:35 +1000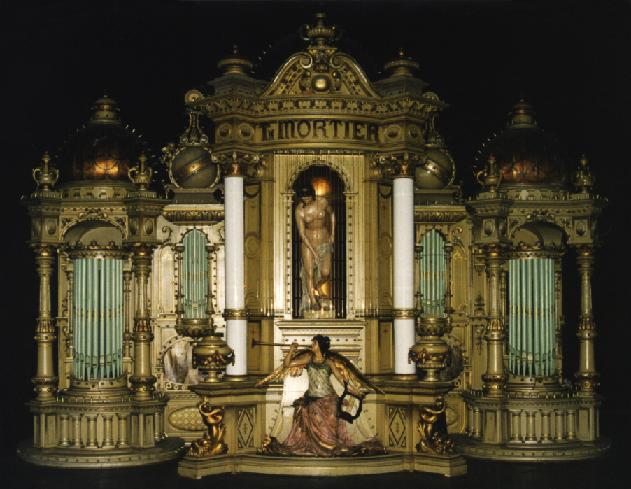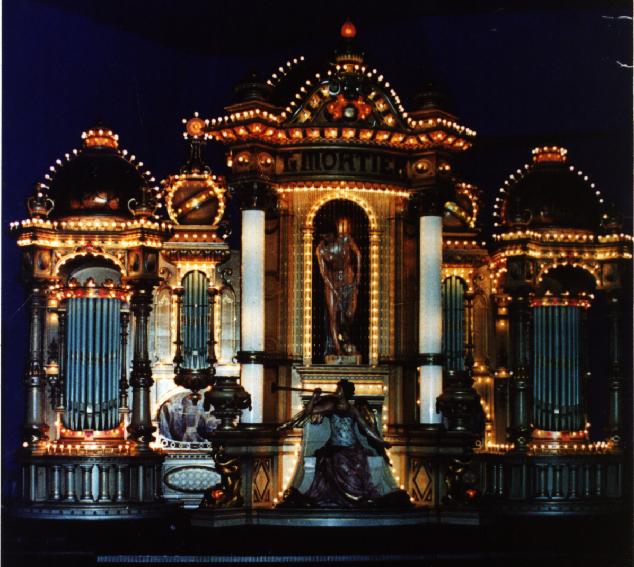 ---
05 August 2000