Coinola Midget Orchestrion
by Don Teach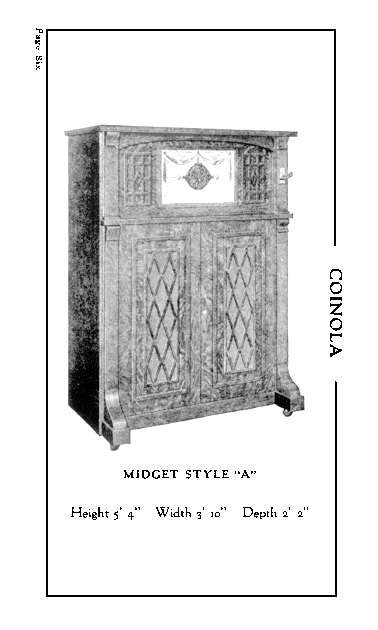 The Coinola Midget Orchestrion, a product of Operators Piano Co., was introduced in 1917 and was a late addition to the Coinola line of coin-operated pianos playing the "O" roll. The catalog illustration shows the Midget Style "A" instrument, which plays piano and mandolin and normally used a standard "A" roll.
The one in the photos below is a Midget Orchestrion Style "O" from the Don Teach collection. I would guess there are fewer than a dozen of this particular model. It plays a xylophone, bass drum, snare drum, triangle, tambourine, wood block, and piano with mandolin effect. It measures 5' 4" hight, 3' 10" width and 2' 2" depth.
Don Teach
Fri, 2 Nov 2001 15:58:46 -0600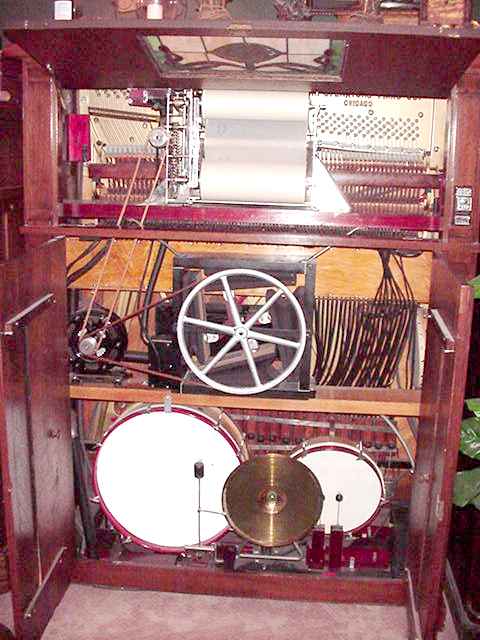 Behind each door is a sliding panel to regulate the volume.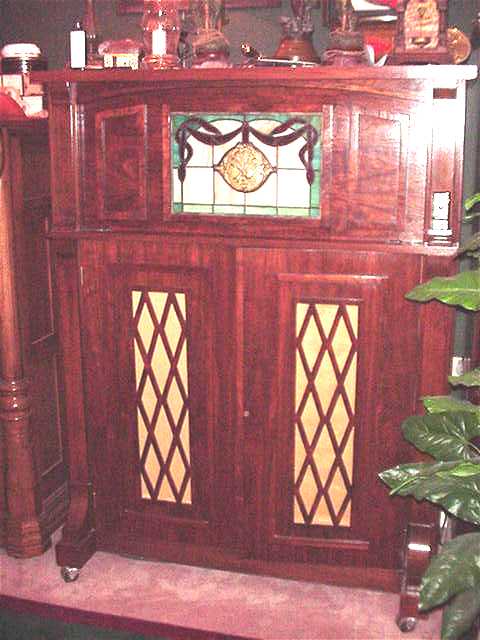 ---
03 November 2001