Unknown Player Action in David Moore Piano
by John A. Tuttle (070325 & 070403 MMDigest)
Hi All, I've sent a few pictures to Robbie for MMD Archive of a David Moore player piano. The David Moore company in Hartford, Arkansas, is not listed in the Pierce Piano Atlas. What's interesting about the player mechanism is how the bass and treble soft rails (or rail) is activated. Also, the piano action is very unfamiliar to me.
If you can shed any light on this instrument, please contact me or post the information to the MMDigest. I have entered the name in the "Makers" listing at Player-Care.com : http://www.player-care.com/makers.html
Musically,
John A Tuttle
Brick, New Jersey, USA
john@player-care.com.geentroep [delete ".geentroep" to reply]
25 Mar 2007 22:31:05 -0400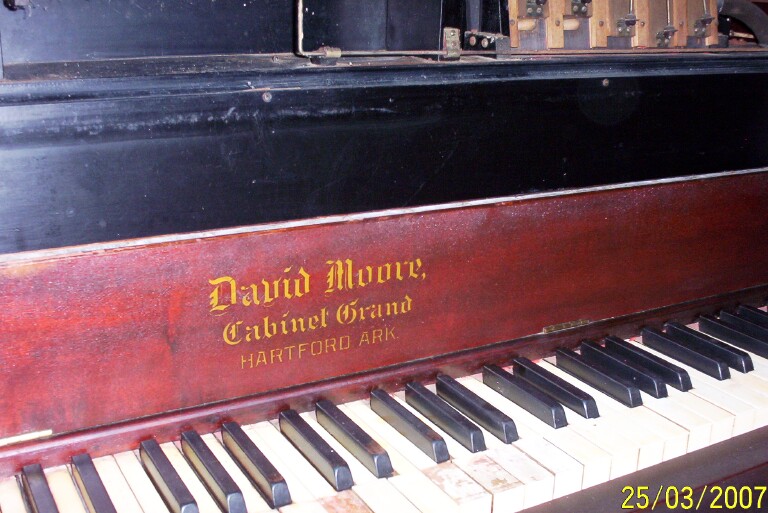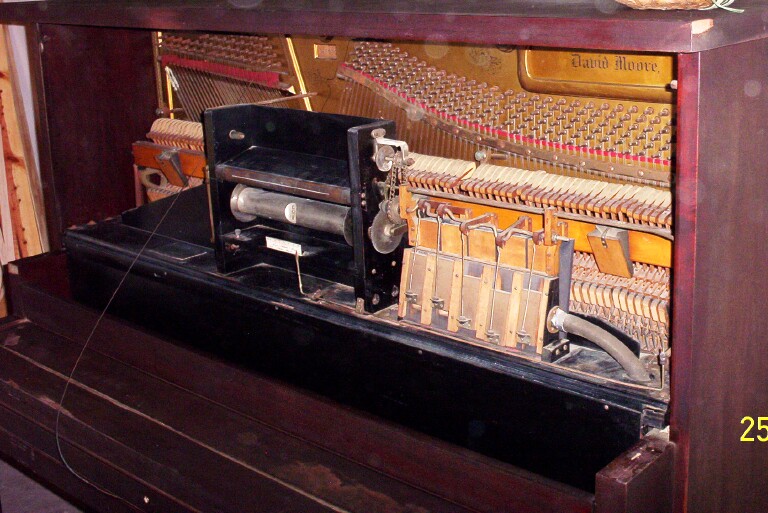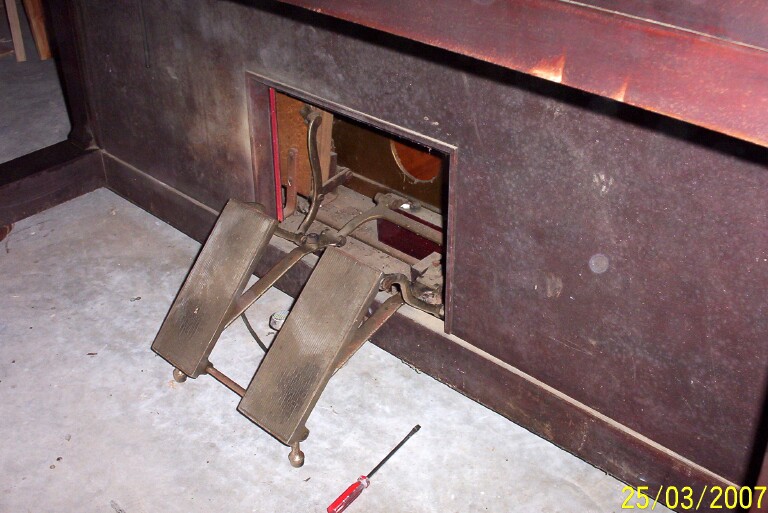 ---
Hi All, The question about the player action in the David Moore piano has been, I believe, answered conclusively. Today I received more information from the owner, which led me to the Google Patent Search web page: http://www.google.com/googlepatents/about.html
There I was able to find all of the patent numbers that were listed on a paper/cardboard label that is mounted to the left of the spoolbox on the deck board. (I've sent all of the drawings to the owner and to Robbie for the MMD Archive.)
The stack, tempo indicator, sliding foot pedal door assembly, transmission, and the keylock assembly were all invented by "William G Betz, of Steger, Illinois, Assignor to Steger & Sons Piano Manufacturing Company, of Chicago, Illinois, a Corporation of Illinois". The latest patent date is for the transmission. The patent was filed on February 18, 1910 and granted on August 29, 1911.
Lastly, this adventure led me to the thought that it is well within the realm of reason that it is possible to provide both pictures and explanations of the player mechanisms about which there is little or no information. In a sense, a sort of service manual can be created with the information in the patents, as long as I can get the applicable patent numbers. As time permits, I will be asking the MMD readers for the patent numbers found on certain makes of player mechanisms about which I have been unable to find any information.
I do hope that we'll finally be able to add some totally new information to the database of existing information so that future generations will be able to find it quickly.
Musically,
John A Tuttle
Player-Care.com
Brick, New Jersey, USA
02 Apr 2007 23:53:15 -0400
William G. Betz patents:
Pneumatic Piano http://www.google.com/patents?vid=USPAT980747
Pneumatic Piano http://www.google.com/patents?vid=USPAT981363
Piano-key Lock http://www.google.com/patents?vid=USPAT984465
Expression and Tempo Indicator http://www.google.com/patents?vid=USPAT984466
Sliding Panel for Pneumatic Pianos http://www.google.com/patents?vid=USPAT986621
Wind and Rewind Mechanism for Mechanical Musical Instruments http://www.google.com/patents?vid=USPAT998743
Pneumatic for Automatic Pianos http://www.google.com/patents?vid=USPAT1001923
---
26 March 2007, 8 April 2007