Unknown Player Action in Haddorff Piano
by John A. Tuttle (040521 MMDigest)
Hi All, I need your help in identifying a player action in a Clarendon piano which was manufactured by Haddorff around 1917. According to my references, Clarendon only used the Amphion, the Pratt-Read, the American, or the Standard mechanisms in their players. However, the mechanism in the pictures does not appear to be any of those systems.
I have requested that the owner send me a picture of the backside of the stack. Hopefully, it will shed a little more light on the matter.
Thanks in advance for any help you may provide.
Musically,
John A Tuttle
Player-Care.com
Brick, NJ, USA
21 May 2004 08:27:24 -0400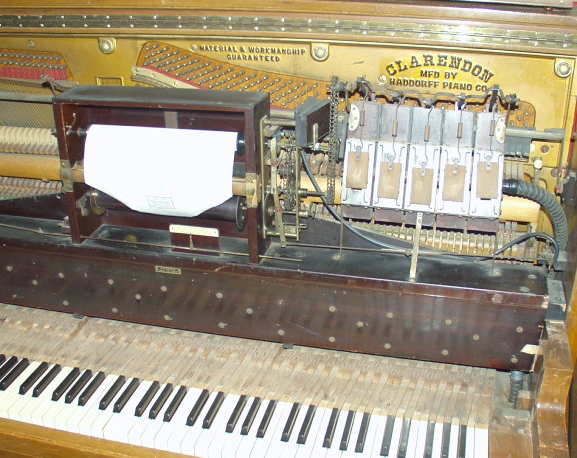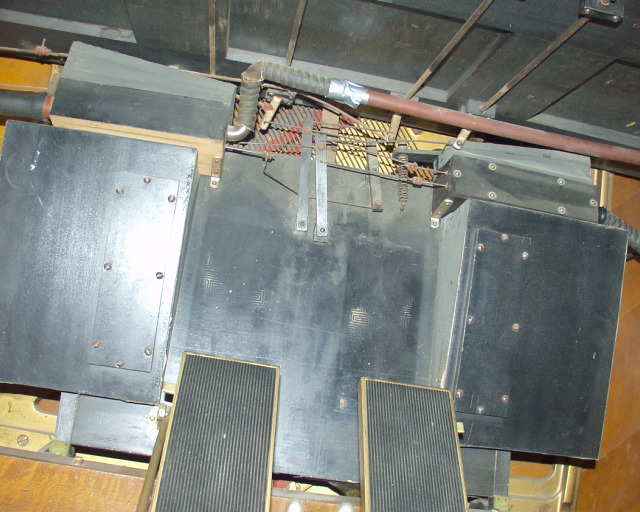 ---
21 May 2004