Wurlitzer Tracker Bar of Solid Brass
by Christian Wittmann (090113 MMDigest)
Making a tracker bar of acrylic plastic is a good alternative solution if you have an accurate drill press and a compound table. I made the tracker bar for my Wurlitzer 105 band organ the same way -- by drilling the holes -- but I used a piece of solid brass, which is more stable than plastic.
I first drilled the holes for the front row, then the holes for the hose connectors, and finally a row of holes at right angle to connect the holes of front and back side, which I then closed with small brass bolts. I sent photos to show that this method works well too.
Best regards,
Christian Wittmann
Wolfsgraben, Austria
http://www.drehorgelmusik.net/
13 Jan 2009 10:59:26 +0100
A nice article about Christian, in English, is at http://www.ima.or.at/klangmaschinen/db/db.php?table=Place&id=8&lang=en and a photo of Christian at the keyboard(!) of the Wurlitzer 105 is at http://www.ima.or.at/ff_klangmaschinen/db/data/221.jpg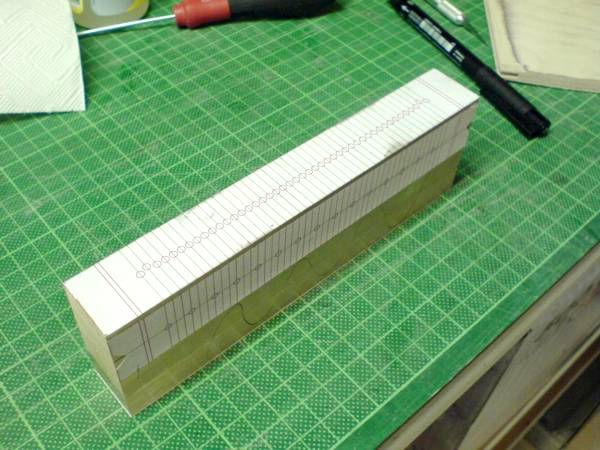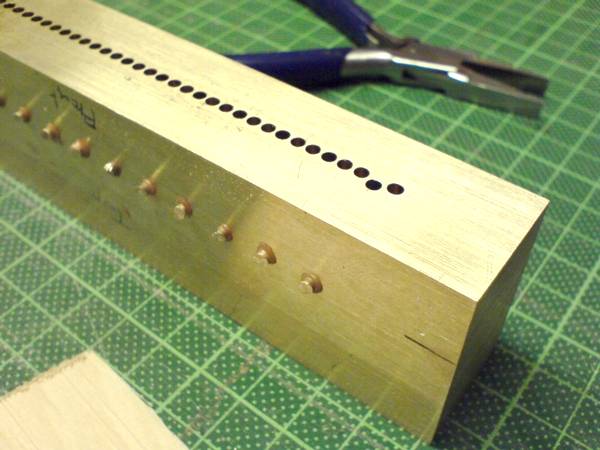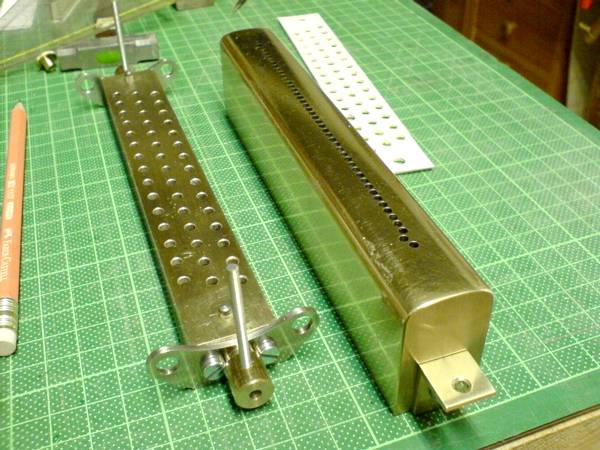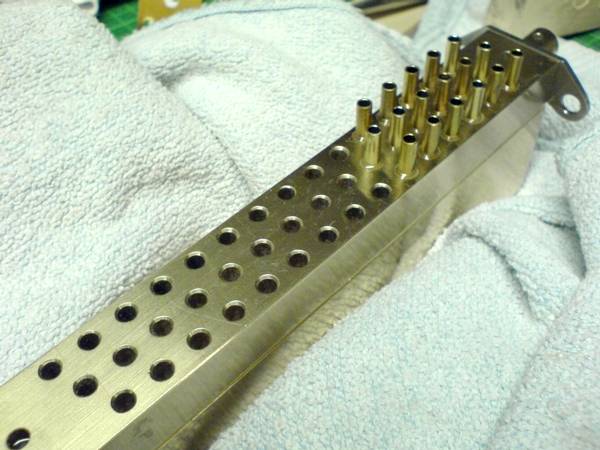 ---
14 January 2009