PPCo Vacuum Pump Speed Controller Diagram
by John A. Tuttle (030818 MMDigest)
As many of you know, Player Piano Co. has been producing a vacuum pump kit for player pianos for many years. In the early years of production, PPCo used American-made parts. However, back around 1997, RCA stopped making the diac and triac used in the controller. Subsequently, the parts came from Taiwan, Hong Kong and Mexico, and the failure rate increased dramatically.
For those who have systems that were made after 1997 that have stopped working, I have finally located the schematic for the controller. I've sent the schematic to MMD and hopefully it will be put into the Technical Section at the MMD web site. Suitable replacement parts are available from Radio Shack.
I have also stored the schematic at Player-Care. See: http://www.player-care.com/gifs/cont653a.jpg
Musically,
John A. Tuttle
Player-Care.com
Brick, NJ, USA
18 Aug 2003 08:17:30 -0400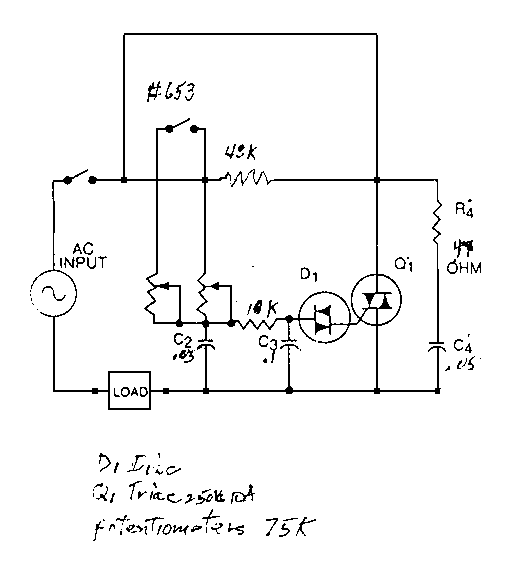 ---
19 Auguest 2003