1917 Kimball Player With Pushbutton Controls
by John A. Tuttle (100212 MMDigest)
Hi All, A customer in Alaska has a 1917(?) Kimball player piano with four pushbuttons, marked left-to-right 'Pedal', 'Bass P.P.', 'Treble P.P.', and 'Silent'. It also has a valve box with four control nipples, three output vacuum supply tubes, and an input vacuum tube. The configuration of this unit is different from the one in the 1915 Kimball Service Manual, and it's different from the Kimball with the bass and treble regulator devices on the exhauster assembly.
Although figuring out which control nipples on the valve box control a corresponding vacuum supply tube can be accomplished by process of elimination, I thought it wouldn't hurt to ask if anyone has a tubing diagram for this model, even if it's just a rough drawing. Also, I thought it would be a good idea to add this information to the technical archives (pictures sent separately). Any help is appreciated.
Musically,
John A Tuttle
Player-Care.com
Brick, NJ, USA
12 Feb 2010 19:48:56 -0500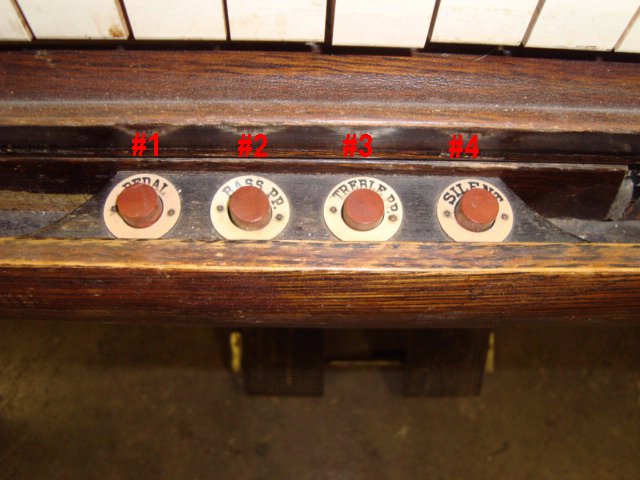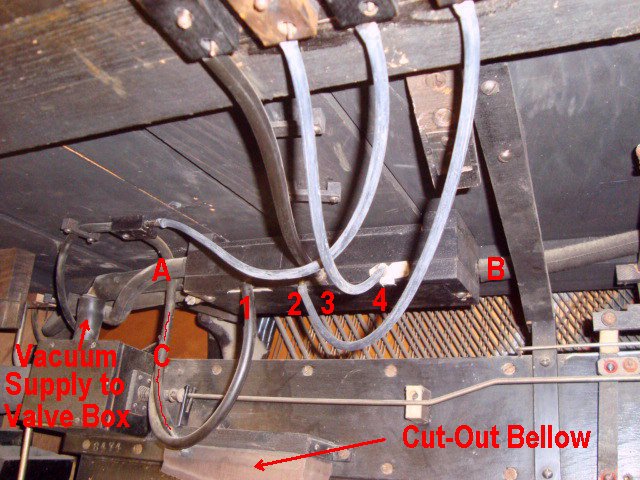 ---
15 February 2010