Menzenhauer Guitarophone 47-Key Mechanical Zither
by Marty Roenigk (010211 MMD)
Recently we (Mechantiques) purchased a Guitaraphone, which is a quite rare mechanical zither. We had one other example, probably ten years ago, and can probably cite a total of five or six of them as being extant. Little is known of the Guitaraphone, and when we wrote the MMD in a search for discs, Robbie asked us to provide some additional background on this fascinating machine.
The Guitaraphone we have is identical to the last one we had and, I think, the same as the others we know about. It is 18-1/4" wide, 21-1/2" deep, and 8-1/4" high. An interesting aspect is that this one, and the last one we had, were both coin operated. That seems odd for such an instrument; perhaps they weren't sold for retail consumption.
While this one is missing its feet and legs and coin box, and has a bit of molding missing, it is generally in very nice condition. It cites "U.S. Patent Pending" and does cite a German patent number. The zither is marked "Menzenhauer Guitar-Zither #2-1/2". It also says "Jersey City & Berlin" and "Oscar Schmidt Manufacturer". The serial number is 742 and it is an amazing 47 keys.
We have not tried to play it since it will be another month or so before we get discs for it. It has a spring-wound motor and the previously mentioned coin operation (not currently operative). The original zither in this example is excellent while the one in our last example was beyond repair, but we were lucky enough to find an identical replacement -- apparently Menzenhauer made the zither for both manual and automatic use.
We did not receive any discs with this Guitarophone, and thus we were making the inquiry to MMD. However we have since learned that Barry Johnson in California has copied seven examples of the Guitarophone disc, which is 14-1/2" in diameter. There is more information on page 359 of Bowers' "Encyclopedia". This piece is for sale for $3500.
Marty Roenigk
http://www.mechantiques.com/
Date: Sun, 11 Feb 2001 17:42:23 EST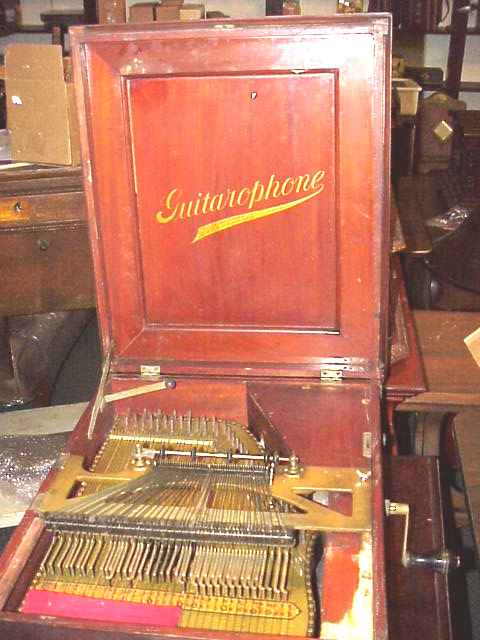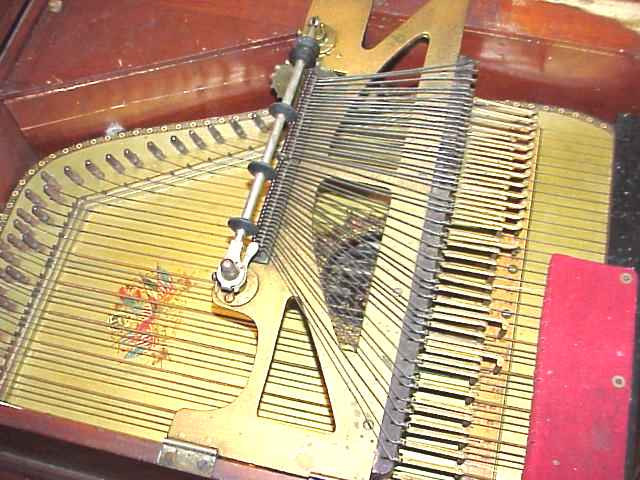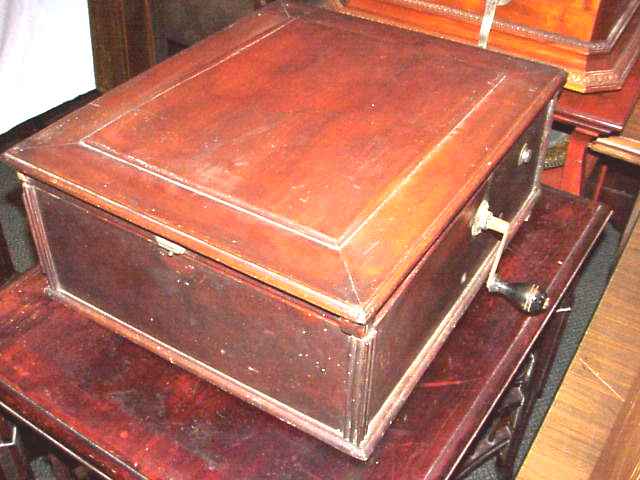 ---
11 February 2001