Duo-Art Tubing Diagram
1925 Steinway Duo-Art Grand Piano
courtesy Eliyahu Shahar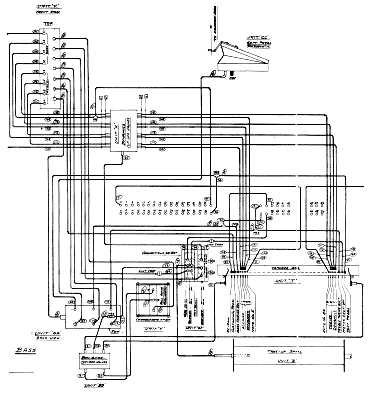 These diagrams for the 1925 Steinway Duo-Art were drawn in 1956 by The Morse Equipment Co. of Hudson, Ohio. The original drawings measure 42" x 30" (underside) and 30" x 24" (topside). Each line has a number assigned with it, 1-88 being the notes, 101, 102, 104, 108 expression levels for accompaniment, 111, 112, 114 and 118 expression levels for theme, etc. I noted each line number in an Excel spread sheet, giving it a logical name and what it connects to (101: accompaniment dynamic level 1, tracker bar, duo-art off valve, accordian pneumatics valves, accordian pneumatics).
Top drawing: 1925top.jpg (632 kb)
Bottom drawing: 1925bottom.jpg (582 kb)
Connection list (Microsoft Excel 5.0/95): 1925tubing.xls (31 kb)
---
03 June 2003