The Hickman Grand Piano Action
U.S. Patents 1,823,142 & 1,866,707
compiled by Robbie Rhodes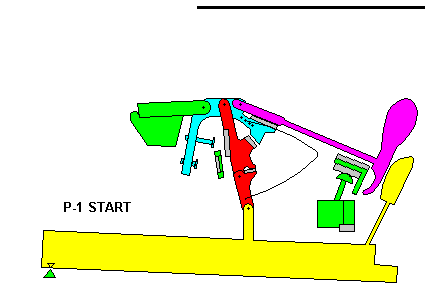 Animation by Richard Vance & John Rhodes
Analysis of the Hickman Grand Piano Action -- by Richard Vance
U.S. Patents 1,823,142 & 1,866,707 -- list of image files
Text of patent 1,823,142 (grand piano action)
Text of patent 1,866,707 (piano key action)
"A New Piano Action" -- Sales brochure by Clarence N. Hickman, Ampico Research Laboratory
Description of the New Piano Action -- by Clarence N. Hickman
Pin joint for the Hickman grand piano action -- from Nelson Barden's 1969 interview with Dr. Hickman
Newspaper articles, including the review of the Town Hall concert in New York where Harold Bauer played the Hickman action. "... an engineer's knack at invention has evolved a mechanical device ..."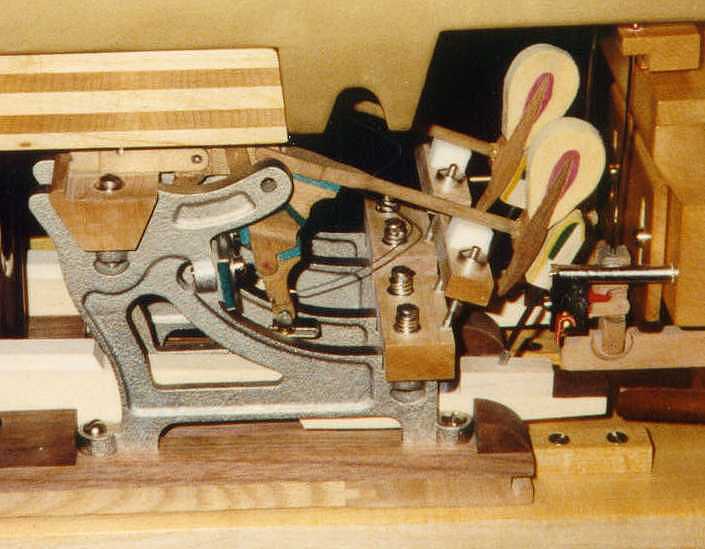 (Color photo courtesy Dick Howe)
Two-key demonstration prototype of the Hickman grand piano action.
Other photos were published in The AMICA News Bulletin, Volume 29, Number 3, May/June 1992.
---
14 February 2002