Small Steinway Box
by Randolph Herr (030322 MMDigest)

The other day I bought on eBay an old mahogany box about 8 x 4.5 x 4.75 inches. The reason I bought it is because it has a heavy brass plaque on top that says "Steinway & Sons - Makers - New York - London - Hamburg". Steinway aficionados may recognize this as what their fallboard decal said on pianos made in the early 1900s.
The box has a divider that goes across the box and divides it into two equal sections. It is made with the highest craftsmanship of good mahogany, and it would not make sense to store tools in it. I have not the slightest idea of what it was used for, and I am submitting three pictures to the MMD Archive so that viewers can see for themselves. If anybody knows or is willing to guess, please email me. Thanks.
Randolph Herr
22 Mar 2003 14:01:00 -0500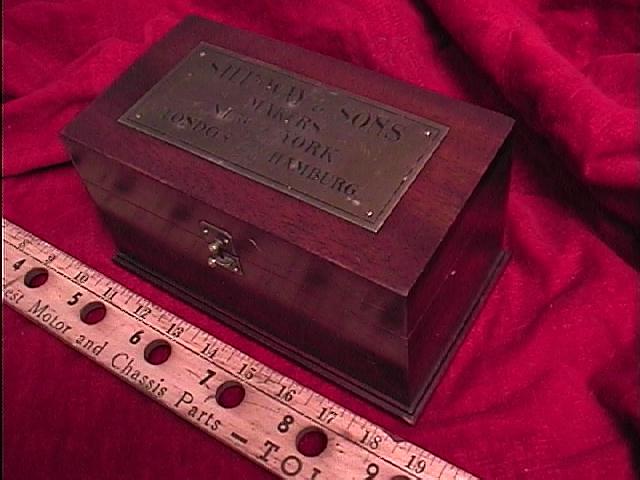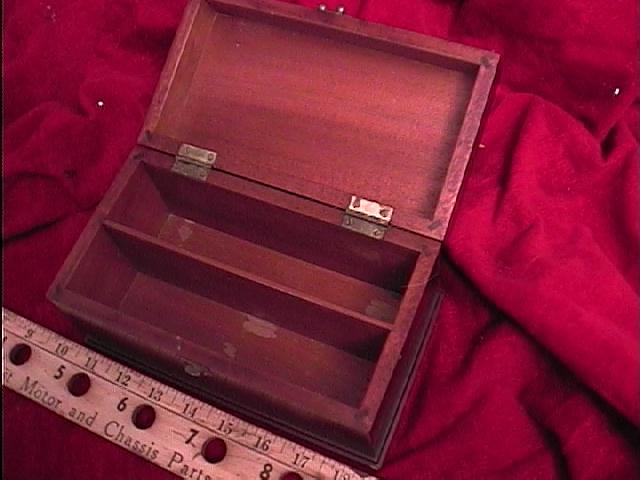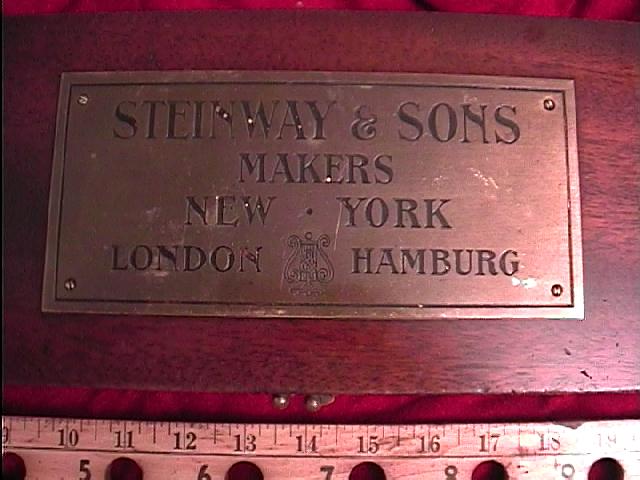 ---
22 March 2003