TITLE>Stinson Organ Pictures
Stinson Organ Pictures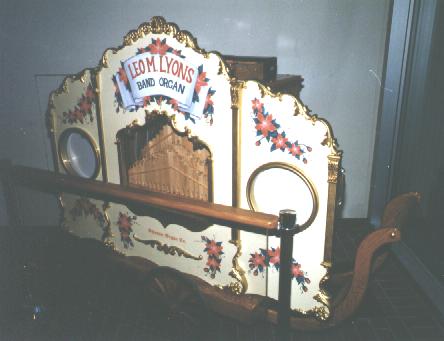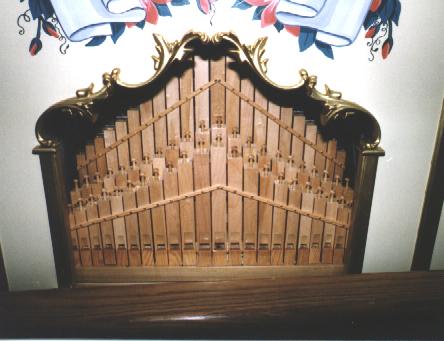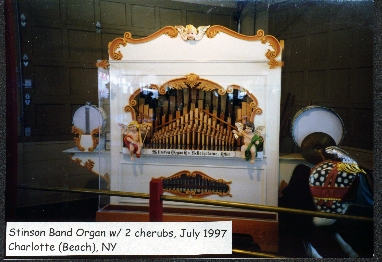 From: (Rick Inzero)
To: Mechanical Music Digest
Date: Fri, 20 Mar 1998 10:16:15 -0500
Subject: Stinson Organ at Strong Museum in Rochester NY
Hi, Jody, This past Fall I visited the Strong Museum in Rochester, New York. They have a newly placed Stinson band organ there. The organ sits in a huge, high atrium next to a small restored carousel that they offer rides on. I believe they had the organ built for them recently (in 1997). Here's a couple of photos I shot of it (they wouldn't let me move the railing out of the way).
Alan Mueller told me that they played it when they first got it, but that the museum's workers whose offices are also in the atrium were being driven nuts, so in general, it's not played (I didn't get to hear it -- there's prerecorded band organ music played for the carousel).
Alan said it's a sweet sounding organ and that they had it built on a cart with the idea of bringing it outside during the summer to play. I can imagine that, indoors, in that big echo-y atrium, it wouldn't sound quite so good.
Two JPEG images of this small organ are attached...
Rick Inzero
Click HERE to return to index page.