Etched Brass Name Plate for Regina Musical Box
by Craig Smith (110318 MMDigest)

Hello MMD, Here's something that some of you might find helpful. I wrote Paul Manganaro about this in case nobody comes up with the Nelson-Wiggen name plate he needs.
Many years ago I bought a Regina #1 musical box that wasn't quite all there. One of the things that was missing was the brass name plate across the top. I knew it used to be there because I could see the outline and the holes where the screws used to be.
Some years ago, I got a couple photographs of this plate, which was about 14-1/4" wide. It's just like the one shown in the Encyclopedia. Using PhotoShop, I was able to create a graphic that matched the original design.
My intention was to get some brass, spray on the photo-resist, make a film of the artwork, expose it with ultraviolet light, wash off the resist and then etch it like a circuit board. But I was uncertain about using the resist chemicals, about the exposure time and a few other things, so I put it off.
A couple weeks ago I decided to bite the bullet and get it done. After a fruitless search for someone to do the photo resist steps, I called the supplier of etching materials here in Rochester, New York, and asked for help. I was hoping that he might take pity on me and offer to do me a 'sample'. No such luck, but he did put me in touch with a company on the West Coast that he sold materials to.
I e-mailed them the graphic and the next day they shipped me the name plate. It's etched in 0.060" thick brass and looks just like the original. I used black paint to fill the letters and mounted it on the Regina and it looks super. I'll send a picture of the unfilled plate and another of the filled plate mounted on the machine.
Since I did the artwork myself, it was very reasonable -- only $80 plus postage. I suppose they'd do the artwork for you (from a tracing or a picture) but I suspect that it would be a little pricey. Lastly, I had them make a couple extra name plates in case someone else needs one. The cost would be the same as mine ($80) and I won't add anything for the 10+ hours I spent making the graphics. E-mail me if you need one.
Regards,
Craig Smith - in western New York
craigsmith@sprintmail.com.geentroep [delete ".geentroep" to reply]
18 Mar 2011 21:00:39 -0400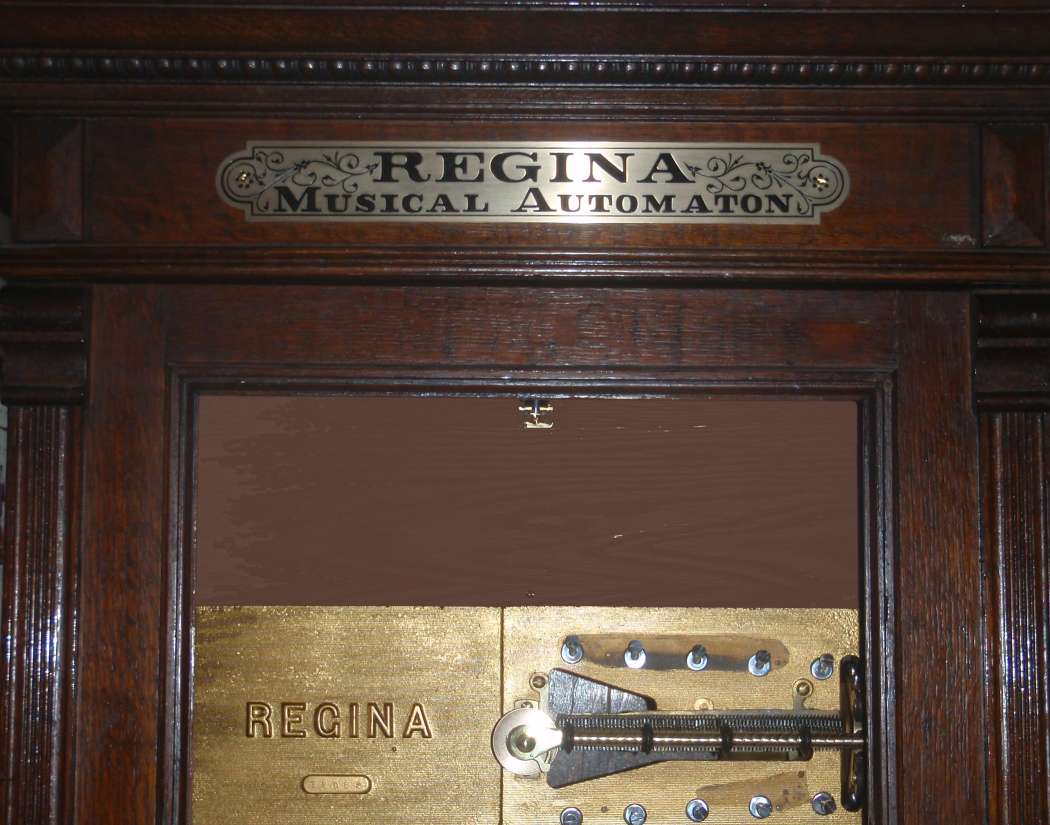 ---
19 March 2011