Universal Nickelodeon Diagram
drawn by David McQuaide, forwarded by John A. Tuttle (110218 MMDigest)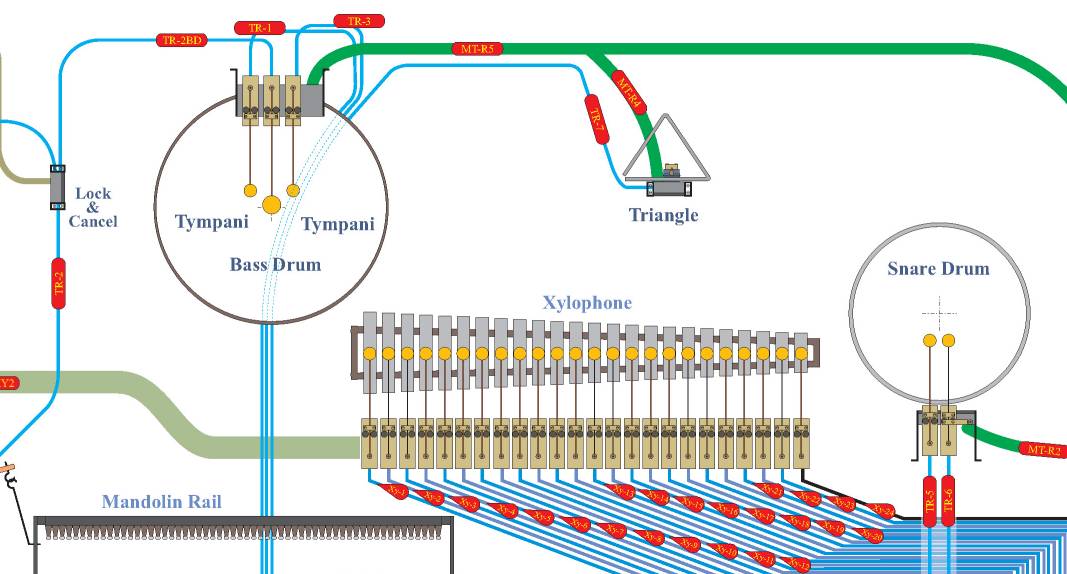 Hi All, One of my customers asked if I would like a diagram of the nickelodeon manufactured by Universal Piano Co., Culver City, Calif. I said, "Sure." What I received will blow you away! The detail in this diagram is so good that it could easily be used to convert almost any 88-note player into an 'O' roll nickelodeon.
The man who made the diagram is David McQuaide. In a subsequent email, he told me that Play-Rite made the special 5-7 tune rolls that work with the instrument.
Musically,
John A Tuttle
Player-Care.com
Brick, New Jersey, USA
18 Feb 2011 16:46:15 -0500
universal_nickelodeon.pdf (171 kb)
---
19 February 2011, 25 February 2011